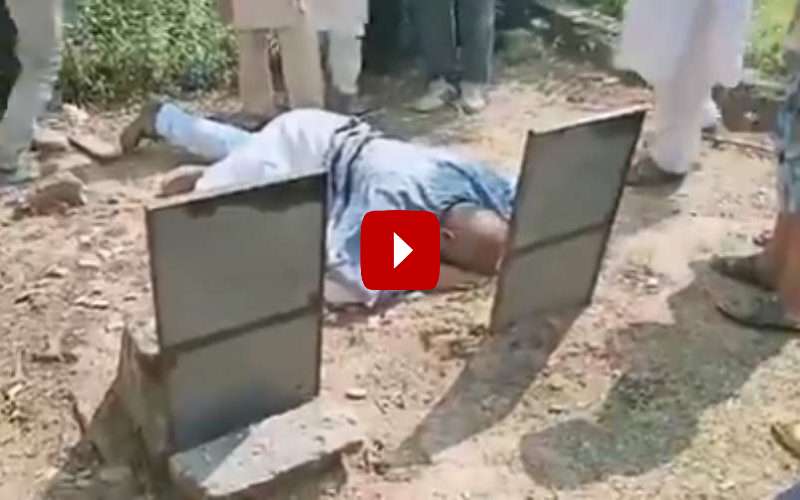 New Delhi: Ali Bhatt who was acquitted in terror case after spending 23 years in prison visited his parents' graves. He broke down and prostrated before the graves.
According to the report published in Indian Express, on Monday, Rajasthan High Court acquitted Latif Ahmed Baja (42), Ali Bhatt (48), Mirza Nisar (39), Abdul Goni (57) and Rayees Beg (56). They spent 23 years in jails in Delhi and Ahmedabad.
It may be mentioned that the High Court acquitted them after the prosecution failed to provide evidence of a conspiracy. The prosecution also failed to establish the link between the five persons and the main accused Dr. Abdul Hameed.
After getting released from jail, the five men said that before the case started, they did not know each other.
Beg questions, "Who will return precious years of their lives?". While he was in prison, his parents passed away. It may be noted that in the charge sheet, it was claimed that the men were associated with the Jammu Kashmir Liberation Front. It was also claimed that they were involved in Sawai Man Singh Stadium Blast case of 1996.
Subscribe us on