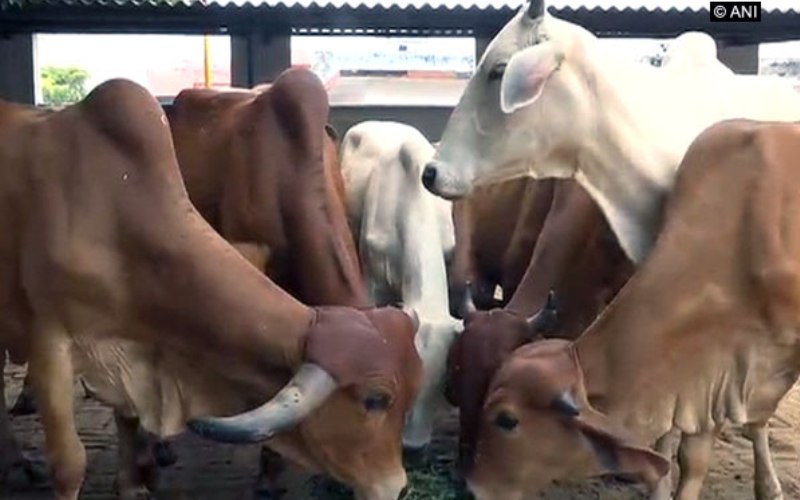 NEW DELHI: Special Cell of Delhi Police on Wednesday arrested on Imran on charges of attempting to create communal tension in Delhi's Harsh Vihaar on Holi in March.
According to Times of India reports, Imran, along with his accomplices Parvez, Lukmaan and Inshallahum allegedly slaughter cow with the intention of creating communal disharmony between Hindus and Muslims on the day of Holi.
The incident was reported on Holi on March 21. The residents of Harsh Vihar found parts of a slaughtered cow and a bovine foetus lying at a vacant plot. The locals approached the police against the alleged cow slaughter. They staged a protest that led to tension in the area.
The people were pacified and the situation was brought under control. A case was registered and a probe launched.
Imran's family was in business of buying and selling cattle and buffaloes. During interrogation, Imran, 29, has confessed to his crime of hatching a plot to spread hatred by "mischievously" threw the body parts.
P S Kushwaha, DCP (Special Cell), said, "Pursuing their plan to inflame communal passions in the area, Imran and his associates slaughtered a cow on the morning of March 21 and then mischievously threw the body parts across the locality."
Raids were conducted. To evade arrest in the present case, Imran kept on changing his hideouts. On Wednesday, following a tip-off, Imran was nabbed from the Loni roundabout on Wazirabad Road.
Delhi Police has declared a reward of Rs 25,000 for his arrest.
Subscribe us on