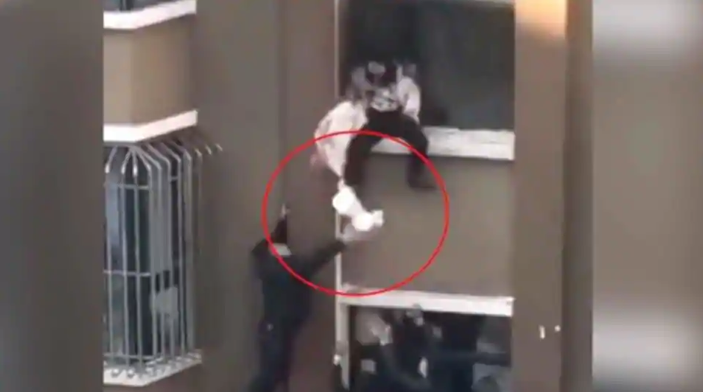 A video going viral on social media shows a baby falling from his mother's arms as she was trying to escape a burning building. Fortunately, a man's quick reflexes helped him save the life a baby in an extremely dangerous situation.
A man standing close by caught the baby in a fraction of second and saved him from falling down which could have resulted in a serious injury to the baby.
The incident took place in China's Qitaihe region on January 24. The video, posted on Twitter by CGTN with a caption "A man's quick reflexes save the baby from falling" shows the breathtaking moment which is currently being loved by many netizens and proves yet again that not all superheroes wear capes.
A man's quick reflexes save baby from falling pic.twitter.com/UEXr3xR83y

— CGTN (@CGTNOfficial) January 25, 2019
The woman can be seen sitting on the edge of the window preparing to jump as she was trying to jump out of a window of the building with her baby.
However, the guard standing by the window catches the baby just in time as the baby slips from the cloth he was wrapped in. Luckily, According to the video caption, the baby escaped the incident without any injuries.
Subscribe us on