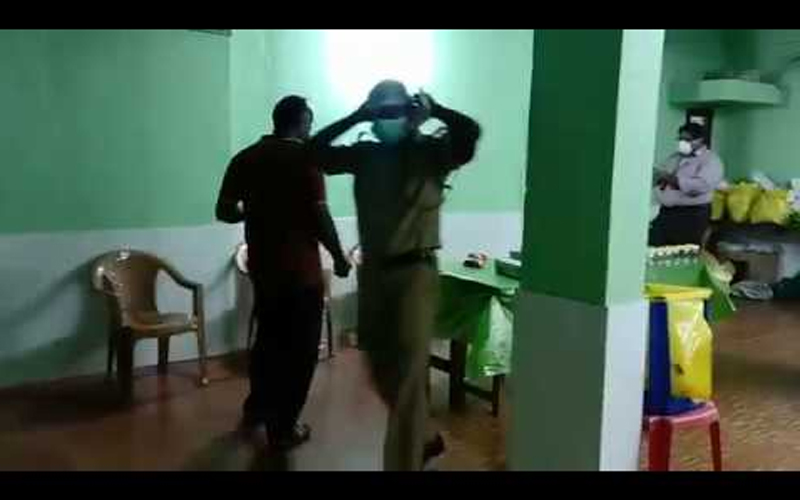 Masjid Al-Mujahidin had set yet another example for humanism.
Following the disaster that came last week in the form of a collapsing hill, in which several feared dead, buried alive under layers of mud and rocks, this masjid restores faith in humanity.
As the health department staff were struggling to find a fitting place for autopsies of the landslide victims, the authorities of masjid stepped in and opened its doors to the dead— to Hindus, Muslims, and Christians. 
The masjid is just ten minutes from the accident spot, offers a portion of its prayer hall used by women to offer namaz to be converted to a place for performing the post-mortem examinations.  
The masjid serving as a makeshift autopsy center provided all facilities for at the prayer hall. They even arranged tables and lights too.
Wonderful Gesture
Forensic surgeon P.S. Sanjay, who led the post-mortem examination said, "Converting a sacred place like a mosque into an autopsy room is a wonderful gesture from this land of communal amity," Dr. Sanjay was quoted as saying to The Hindu.
As many as 91 have died in Kerala floods since August 8.
As per the information of Kerala State Disaster Management Authority (KDSMA), around 22,165 people have been evacuated to safe places and lodged in 315 camps across the state.
Subscribe us on