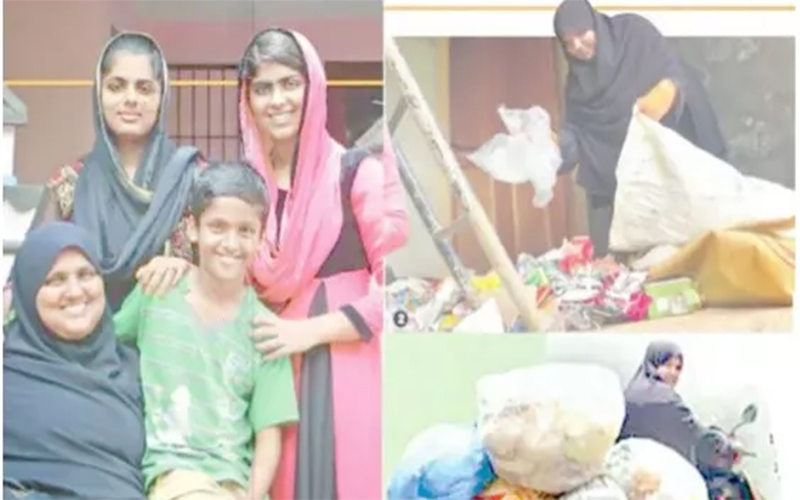 Hyderabad: If women determine to overcome the hurdles in their lives, no one can stop them from meeting with success. Raina's life is one such example. She belongs to Pokulam area of Kasaragod District, Kerala.
According to the report published in Indian Express, a woman by name A. Raina was forced to discontinue her education after passing 8th standard. She got married at the age of 16. After her marriage difficulties started chasing her. Her husband never used to work.
In order to earn her livelihood, she started working. First, she learned to stitch. She got herself registered in MGNREGA scheme but she was unable to meet her family expenses.
After the birth of her first daughter, the woman's worries increased. She never lost hope. She became the member of Harita Karma Sapna which is an initiative of Kerala Govt. to make the region garbage free.
Later, an organization by name, Kadambashri sought her consent to join its program of collecting garbage. She agreed to this.
Now, she collects not only garbage but also plastic waste from 550 houses every day. When the reporter interviewed her, she told that by doing hard work, she earns her bread for nourishing two daughters and a son. She hopes that her children would have a bright future if they get a good education.
Subscribe us on