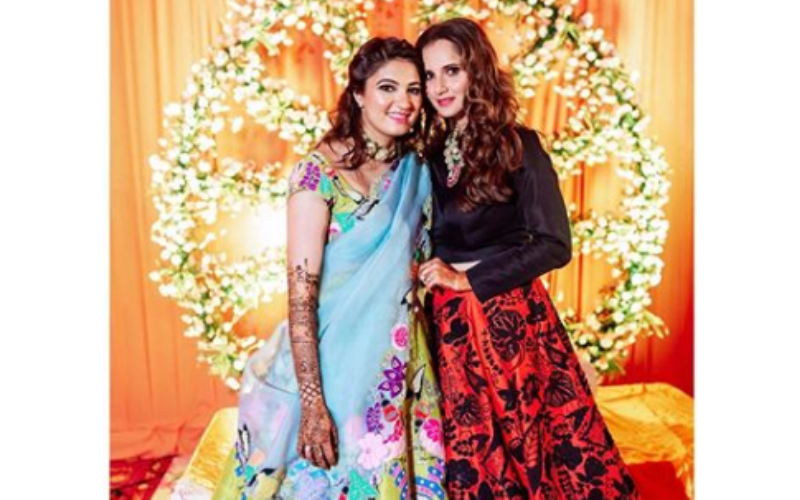 Hyderabad: The wedding ceremony of Sania Mirza's sister, Anam Mirza and Mohammed Azharuddin's son, Mohammed Asaduddin is scheduled to be held on 12th December 2019.
Recently, Sania Mirza shared photos of the Mehendi Ceremony of Anam Mirza.
Earlier, Mohammed Asaduddin and Imran Mirza, Sania Mirza's father called on the Governor of TS, T. Soundararajan to invite her for the marriage function.
It may be mentioned Anam is a stylist who runs a fashion outlet by name "Label Bazaar" whereas, Asad is a budding lawyer.
Subscribe us on