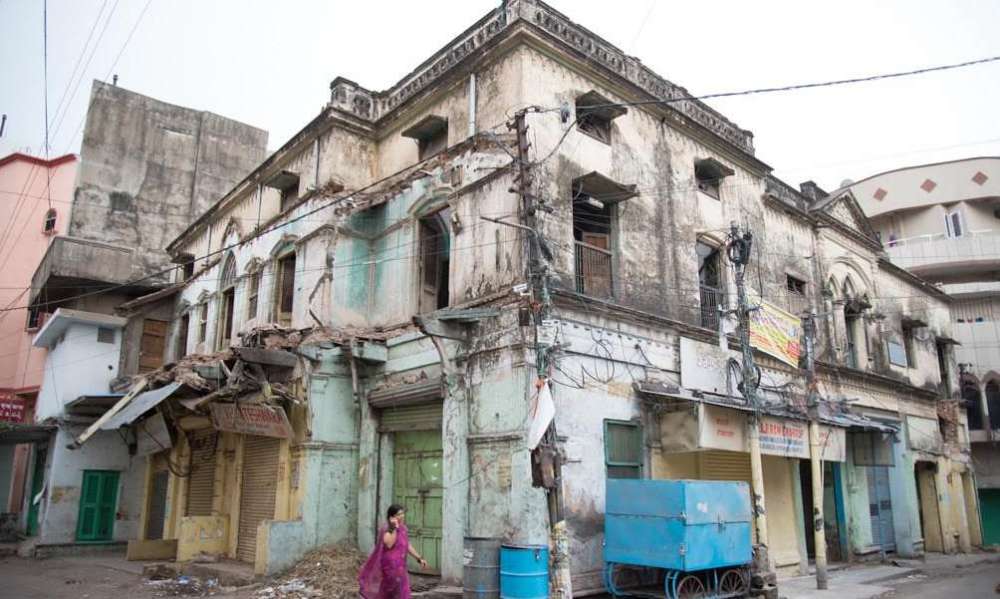 Mohammed Hussain
mohammedhussain.reporter@gmail.com
Hyderabad: With the Meteorology Department forecasting heavy rains in Hyderabad and other parts of Telangana today the apprehension of buildings collapsing and causing deaths and injuries to the citizens has heightened.
According to sources in GHMC more than 500 buildings have been identified as vulnerable to heavy rains. "Houses might collapse, they do in every rainy season. What is our fear is that the people inside those houses or those who are passing close by such buildings might get hurt? Some of them might even die or receive grievous injuries," they said.
These fears have been compounded by the news of about 15 persons getting killed in Pune owing to the collapse of buildings.
Dana Kishore, GHMC Commissioner, says that the Town Planning Wing is finding it difficult to undertake demolitions in many parts of the city, especially Begum Bazaar and Secunderabad. There are many old and dilapidated buildings there. But the officials are being prevented from carrying out their duty.
Sources said that during the recent special drives undertaken by the Town Planning Wing around140 old buildings have been demolished. Another 110 buildings have been repaired. There are around 300 old buildings pending for demolition.
In 2017 the Town Planning wing demolished 199 dilapidated buildings. It also got vacated 15 endangered buildings and sealed them off. The following year the Town Planning Wing pulled down 182 buildings. It also got 26 old buildings vacated and sealed in 2018.
During the current year, the GHMC has demolished 140 buildings so far. It also got 110 buildings vacated, repaired and sealed.
"The drive to demolish dilapidated structures will continue till all the identified old buildings are taken down or repaired and sealed," the Commissioner emphatically said.
Speaking to siasat.com, Laxmi Hari Narayan Rathi, President of Hyderabad Kirana Merchants Association said, "There are over 3000 old shops in Begum Bazaar and Siddi Ambar Bazaar. Most of these shops are old Kirana stores. They should not be demolished. They should be repaired. But the GHMC wants to demolish them. It is unacceptable to us. This is our livelihood. We cannot vacate any of these building," he said dismissing the directive of the GHMC.
Subscribe us on