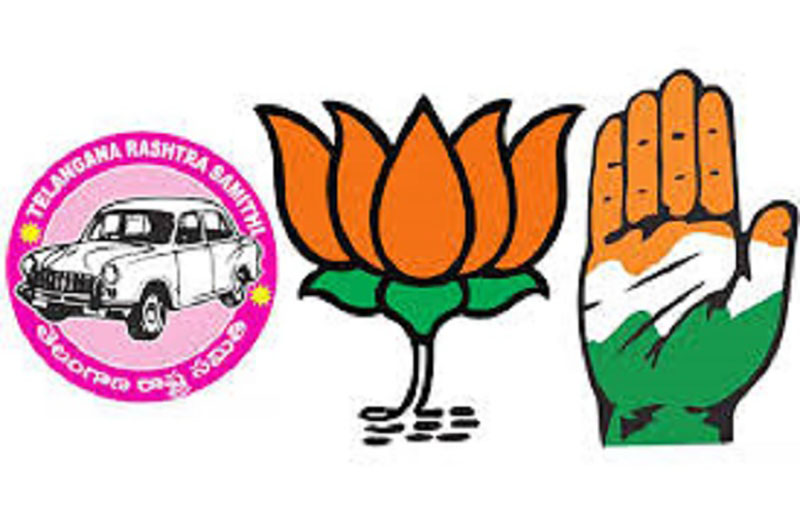 Hyderabad: TRS, BJP and Congress parties of the State celebrated the merger of Hyderabad State into Indian Union. These parties hoisted the national flag at their party offices and paid rich tributes for the sacrifices made by our leaders.
Working President of TRS hoisted the national flag at TRS Party office at Banjara Hills.
Mr. Prahalad Joshi, Union Minister participated in the celebrations held at party head office.
Mr. G. Kishan Reddy, Minister of State for Home Affairs, was also present on this occasion. State President of BJP Dr. K Lakshman presided over the function.
Mr. Joshi condemned TRS Govt. of Telangana for not celebrating this event at the official level. He alleged that due to vote bank politics, TRS Govt. did not organize these celebrations officially.
President of State Congress, Capt. Uttam Kumar Reddy hoisted the national flag at Gandhi Bhavan. He told that only Congress and Left Parties had struggled for the merger of Hyderabad into the Union of India.
Capt. Reddy further told that it is ridiculous that a Telanagana leader of BJP Mr. Ram Madhav is talking about liberating Hyderabad despite knowing the fact that it was a merger and not liberation. BJP had no role in the merger of Hyderabad.
Subscribe us on