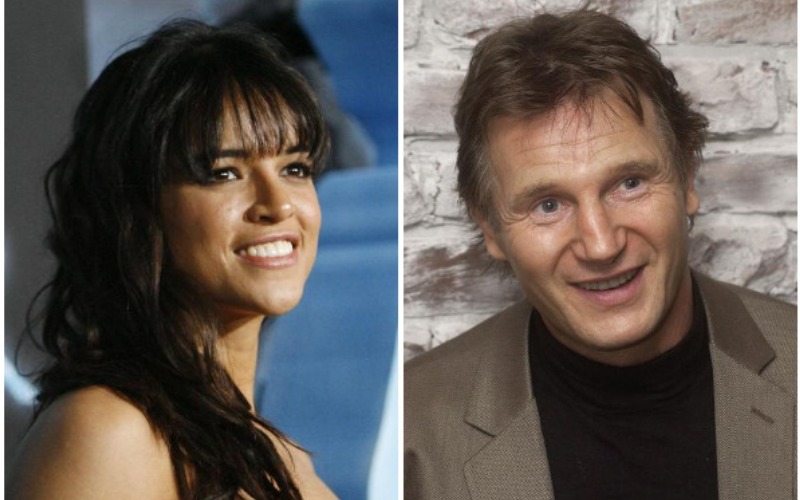 Washington: Hollywood Actor Michelle Rodriguez does not think Liam Neeson is racist, and is standing by him.
Rodriguez, who is known for her striking role in fast and the furious series, said that Neeson can't be racist because he made out with a black person.
"It's all f**king bulls**t. Dude, have you watched Widows? His tongue was so far down Viola Davis' throat. You can't call him a racist ever. Racists don't make out with the race that they hate. I don't care how good of an actor you are. Ignore it. He's not a racist. He's a loving man. It's all lies," US Weekly quoted Rodriguez saying.
The 'Avatar' actor is not the only one to have taken a stand on the matter. Whoopi Goldberg also took Neeson's side and said, "I've known him a pretty long time. I think I would have recognized. I've been around a lot of real bigots. I can say this man is not one. You can't be surprised that somebody whose loved one is attacked is angry and wants to go out and attack."
Liam Neeson recently came under fire for admitting that he once wanted to kill a black person for revenge.
"I went up and down areas with a cosh (a club), hoping I'd be approached by somebody, I'm ashamed to say that, and I did it for maybe a week, hoping some 'black bastard' would come out of a pub and have a go at me about something, you know? So that I could kill him," he said in an interview with a leading British newspaper.
Shortly after the interview was released, the 'The Commuter' actor faced strong criticism on social media with people calling him racist.
Following the backlash, the Irish actor, on Tuesday, featured on ABC's Good Morning America to address the issue and clarified that he is not a racist. "I was trying to show honor, to stand up for my dear friend in this terrible, medieval fashion. I am a fairly intelligent guy and that's why it kind of shocked me when I came down to earth after having these horrible feelings," he asserted.
Neeson also mentioned that following the incident, he decided to seek the counsel of a priest and exercise helped him get rid of the anger.
Neeson starrer 'Cold Pursuit' is all set to hit the big screens on February 8. In the film, Neeson's character will be seen seeking violent revenge after his son dies mysteriously.
[source_without_link]ANI[/source_without_link]
Subscribe us on