Hyderabad: Majlis-e-Ittehadul Muslimeen (MIM) MLA representing Malakpet Assembly Constituency, Mr. Ahmed bin Abdullah Balala to get the post of Public Accounts Committee (PAC) chairman.
According to the report published in Deccan Chronicle, there are 20 committees on various subjects and the post of PAC Chairman is given to opposition party.
MIM becomes largest opposition party in TS Assembly
As MIM is the largest opposition party in Telangana State Assembly, Ahmed Balala who is the relative of MIM Chief, Mr. Asaduddin Owaisi will be appointed to the post of PAC Chairman.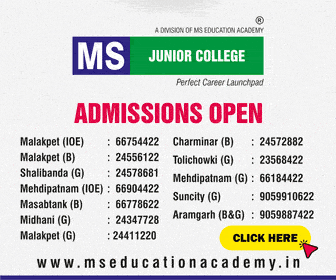 It may be mentioned that all other committees will be headed by the MLAs of ruling party of Telangana State.
Appointments after ongoing Assembly session
The appointments will be made after the ongoing Assembly session which is going to end on 22nd September.
It may be noted that the State has 40 corporations too. Former Home Minister, Mr. Naini Narasimha Reddy is likely to be appointed to the post of TSRTC Chairman.
Subscribe us on