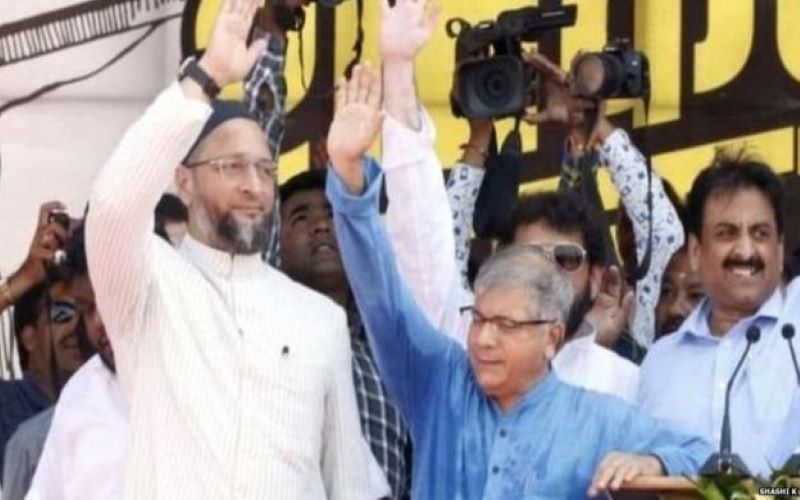 New Delhi: Imtiyaz Jaleel, MIM MP representing Aurangabad Parliamentary Constituency and VBA Chief Prakash Ambedkar blame each other over the split of MIM-VBA alliance.
According to the report published in Economic Times, Mr. Jaleel alleged that it was Ambedkar's attitude which resulted in the split.
On the other hand, Mr. Ambedkar claimed that Mr. Jaleel had unilaterally took the decision.
Performance of MIM-VBA in General Elections 2019
It may be mentioned that in the recently held General Elections, MIM-VBA alliance polled over 7.64% votes in the State. Although, the alliance had won only one seat, it created hurdles for Congress-NCP candidates on 12 seats.
In the same elections, BJP and Shiv Sena won 23 and 18 seats respectively.
Subscribe us on