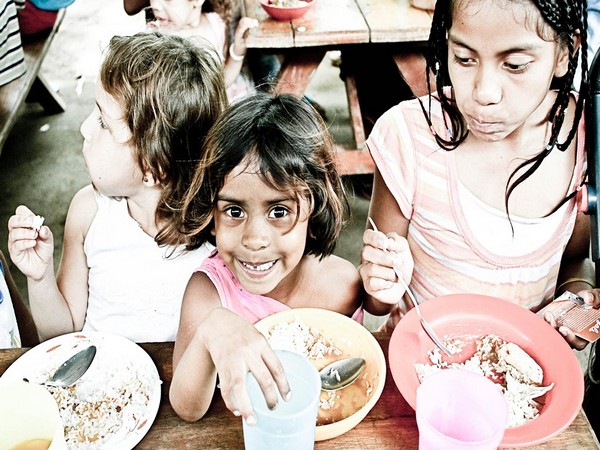 New Delhi: After witnessing food being wasted in a wedding, Ankit Kawatra quit his job and founded Feeding India along with Srishti Jain in 2014.
Now, a new initiative sees Feeding India join hands with Zomato in an effort towards solving the challenges of food wastage, hunger and malnutrition.
Notably, Feeding India already has five sustainable programmes that have been working towards picking up excess food and redistributing it to people across hunger spots in over 65 cities in India.
Speaking about the two joining hands, Deepinder Goyal, Founder & CEO, Zomato, said, "We have so far, taken environmental issues head-on with non-plastic initiatives like preventing the consumption of single-use plastic cutlery and promoting biodegradable packaging for food delivery."
He added, "As we welcome Feeding India into the Zomato family, we will take this battle a notch higher by helping them build a system where excess food is directed to those in need. As a start, we aim to activate the restaurants on our platform into the Feeding India network and help them use technology to scale their volunteer operations.
Feeding India will become a core part of our DNA and a significant step in our mission to ensure 'better food for more people'. I am confident that together we will make a positive impact on food wastage and hunger."
Zomato and Feeding India will together target every source of food wastage and will help sustainably feed the many who sleep hungry every night.
"Our ambitious aim is to end hunger and food wastage not just in India, but globally. I'm delighted to strengthen this movement with Zomato, given its vision of 'better food for more people' and our shared mission to combat hunger and food wastage. We see this collaboration as a pivotal step against food insecurity. I believe that restaurants can play a transformational role in powering hunger-free cities," added Ankit Kawatra, Founder, Feeding India.
Till date, Feeding India has served 20 million meals through its 12 food recovery vans, 50+ community fridges and 8500+ volunteer-network.
[source_without_link]ANI[/source_without_link]
Subscribe us on