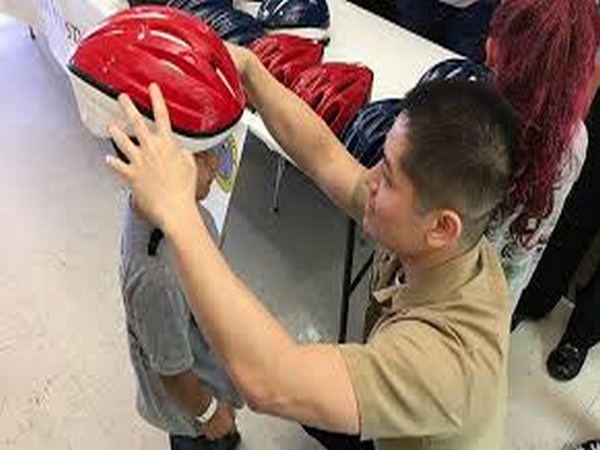 Washington: Despite knowing that not wearing a helmet while riding a bicycle or skateboard can increase the risk of accident and death, most children avoid to wear them, claims a new study.
According to C.S. Mott Hospital National Poll, eighteen per cent of parents said their child aged 4-13 never wears a helmet on a toy bike ride, and even more, informed their kids skip helmets on a skateboard and scooter.
The risks are significant. More than 426,000 children, that is nearly 50 every hour, visited an emergency department in 2015 due to a wheeled sports-related injury.
"Helmets are vital to preventing head injuries in case a child falls or is struck by a car. It is very concerning that so many children ride bikes and other non-motorized wheeled vehicles without ever using helmets," said poll co-director and pediatrician Gary Freed.
Research results indicated a wide range in the use of safety strategies when children are playing with wheeled-toys.
Most parents said their child gives cars the right of way and stops their bike at stop signs. However, the majority of parents also acknowledged their child does not use hand signals or walk their bike across crosswalks.
"Unfortunately, a substantial number of parents polled reported that their children do not consistently follow basic safety strategies on wheels. Our report suggests that families should take more precautions to ensure children are safe, including wearing helmets and understanding safety in the streets, "stressed Freed.
Parents were also more likely to say that younger children always wear a helmet compared to older children but not all families enforced a strict helmet rule.
According to researchers, o get the most protection, helmets should fit snugly on the head, and be used correctly.
Parents should accompany younger children and teach them top safety lessons, such as slowing down, using a bell, or calling out to alert pedestrians that they are approaching. Children biking on the sidewalk should also stop at intersections and walk their bike across the crosswalk, as passing cars may not be looking for a bike to emerge from the sidewalk.
"We encourage parents to talk to their children about safety rules and expectations ahead of time to make sure these outdoor activities are both fun and safe," concluded Freed.
[source_without_link]ANI[/source_without_link]
Subscribe us on