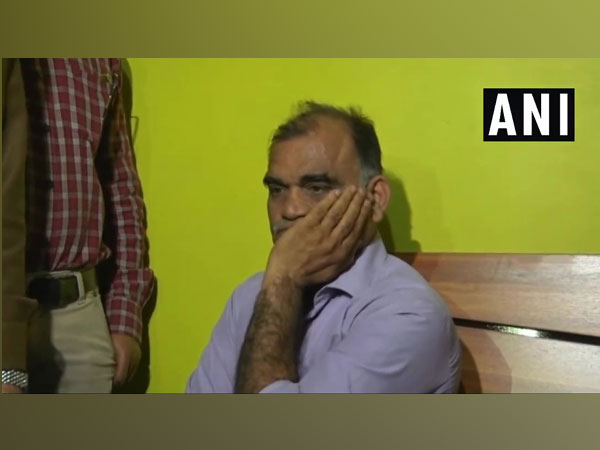 Hoshangabad: A doctor has been arrested for allegedly killing his driver, chopping his body into pieces and immersing them in acid at his residence in Hoshangabad.
Superintendent of Police Arvind Saxena said the driver, Virendra, suspected the accused doctor, Sunil Mantri, of having an illicit relationship with his wife and allegedly threatened the doctor.
"The wives of Mantri and Virendra used to run a boutique since 2010 at the doctor's residence. Mantri's wife passed away in April 2018, but Virendra's wife continued to run the boutique from the doctor's house. Virendra suspected an illicit relationship between his wife and Mantri. He tried to blackmail and threatened Sunil, so Sunil offered him a driver's job at Rs 16,000 salary," Saxena said.
The police official further said information had been received of suspicious activities at Mantri's home in Anand Nagar locality. Mantri was seen purchasing acid in a large amount from different hardware shops in the city, he added.
The police reached Mantri's home on Monday where he was caught red-handed, the SP said.
"Virendra had complained of a toothache, so Mantri gave him anaesthesia on Monday. Then he killed him and took the dead body to the bathroom on the second floor and chopped it into pieces," Saxena told media here. "Mantri immersed several pieces of Virendra's body in drums full of acid to destroy the evidence."
The police have arrested Mantri under 301, 302 and various other sections of the Indian Penal Code (IPC).
[source_without_link]ANI[/source_without_link]
Subscribe us on