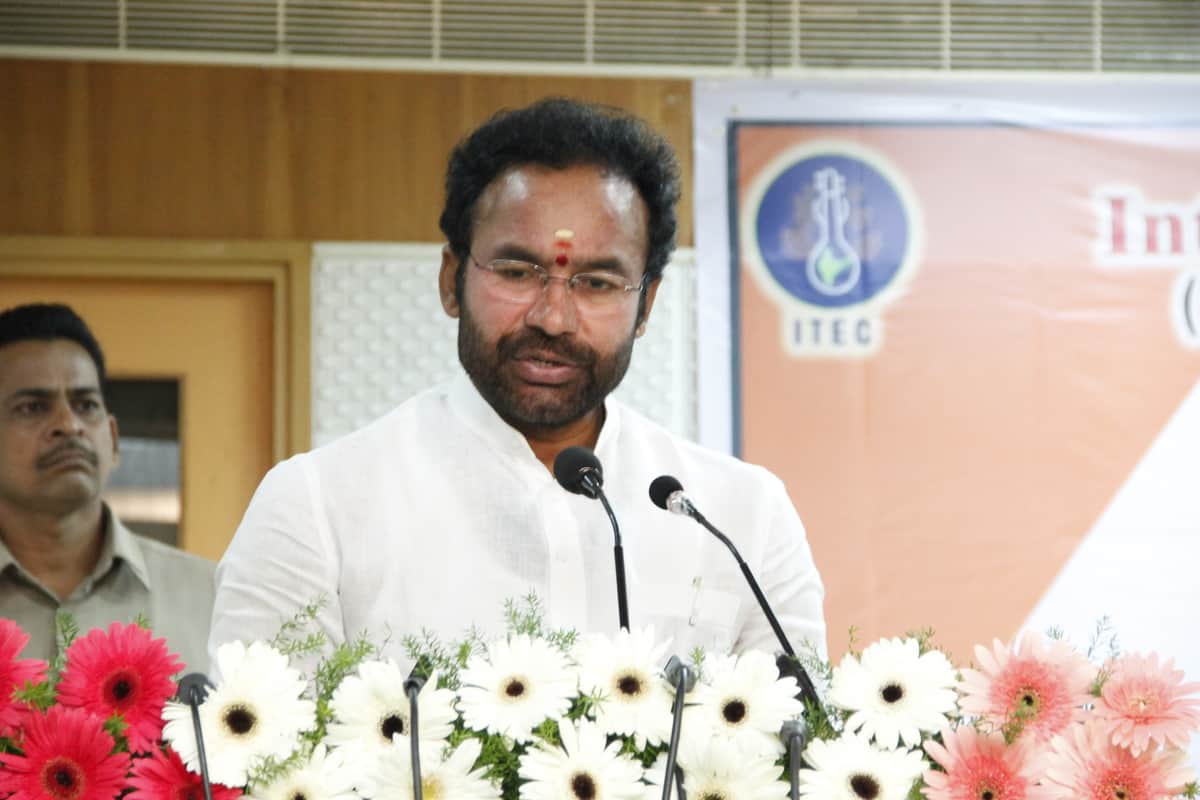 Hyderabad: The valedictory of Phase I of International Executive Development Programme, 2019-20 was held on Thursday. 70 International Delegates from 28 Countries derived the benefit of Indian MSME experience in the past six week intensive training.
The Chief Guest for the event was Minister of State for Home Affairs, G. Kishan Reddy and the Guest of Honour was the Director (DPA-II Development Partner Administration), Hemendra K. Sharma, Ministry of External Affairs, GoI.
The valediction was given to three courses of Phase-I namely:
Empowerment of Women through Enterprises (EWE): Programme Directors: Dr. K. Visweswara Reddy & Mr. G. Sudarshan
Promotion and Development of Micro, Small and Medium Enterprises (PDMSMEs): Programme Directors: Mr. J. Koteswara Rao & Smt. V. Swapna
Promotion of Micro Enterprises (POME): Programme Directors:Mr. KSP Goud & Dr. E. Vijaya.
Addressing the Delegates, the Director (DPA-II Development Partner Administration) Hemendra K. Sharma, Ministry of External Affairs, GoI highlighted the Genesis of ITEC- Indian Technical and Economic Cooperation which is India's flagship programme on capacity building and the importance of Vasudhaiva Kutumbakam on the lines of which ITEC functions and IEDP is made possible. He congratulated ni-msme for its contribution and support to the Ministry of External Affairs
Minister of State for Home Affairs, G. Kishan Reddy, expressed greetings to the International Delegates and congratulated ni-msme for its untiring efforts in training and development of MSME sector. He said, "The phase of development has undergone a sea change in the past 5 years and the MSME sector which is vibrant and dynamic, is making good strides towards promotion of entrepreneurship contributing majorly towards country's economy" He added, that the Prime Minister, D. Narendra Modi is the reason behind Skill India and his contributions towards the MSME sector are immense.
He lauded the measures taken in regard to the MSME sector mentioning a few: MUDRA Bank to provide funding support, ASPIRE to improve social and economic life in rural India, E-Biz Portal for Marketing support and new portal sanctioning 1 crore loan in 59 mins etc. He emphasized that skill should be part of basic education and the new education policy stands proof of it.
He concluded by welcoming the participants to link their businesses with Indian businesses, promising the Union Government's support in all aspects of growth.
The Director General, D. Chandra Sekhar in his welcome address spoke on the training the international participants received in the form of: Class room sessions, in plant visits and study visits to Bangalore and Mysore enhancing their knowledge in all facets of entrepreneurship.
ni-msme during its journey of nearly 6 decades have trained 10,132 International executives representing 143 countries and have trained 5,32,000 participants by organsing 15,800 programmes for Indian Nationals.
As part of the valediction, three international participants shared their impressions on the training they received. Mr. Teshore Gudissa Degu from Ethiopia, Ms. Navika Kamunga from Zambia and Mr. Mahendra Raj from Mauritius expressed their heartfelt thanks to the M/o External Affairs and the faculty of ni-msme.
Towards the end of the event, the Chief Guest and the Guest of Honour distributed programme completion certificates to the delegates, in which the Programme Directors also joined. The event came to end with vote of thanks proposed by Mr. K. Vishveshwara Reddy, FM-SEM, ni-msme.
Subscribe us on