Hyderabad: Mujtaba Hussain, the most well known humour writer in Urdu, has decided to return Padma Shri Award in protest against the "atmosphere of fear and hatred" created in the country by those in power.
Though writers, poets and artists of several other languages have returned their awards, Hussain turns out to be first one to return his Pama award.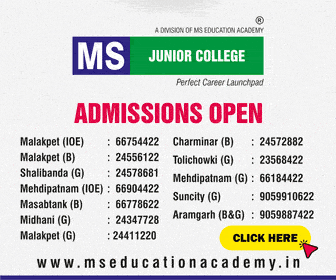 "Mera dam ghut raha hai. Mera zameer mujh par malamat kar raha hai. Main aur ziyada sabr nahin karsakta (I was feeling suffocated. My conscience is pricking me. I can't be more patient than this)."

He told siasat.com over phone
Hussain was given the award in 2007.
He is one of the two Urdu writes from Hyderabad who had been awarded with Padma Shri. The other litterateur is Ms Jeelani Banu, a short story writer.
For the last few months he was expressing anguish over the developments in the country. "I have never seen this kind of intolerance and targeting of minorities in the country. I have lived the partition days but there was no hatred against the Muslims as much as I am seeing today," he told this writer during a chance meeting about two weeks ago.
He has written scores of books all of which have been lapped up the Urdu loving people in the Indian sub-continent. He is also considered one of the most well know humour writers in Hindi since almost all his essays have been transliterated in Hindi.
Born 81 years ago in a town called Chincholi, about 150 km from Hyderabad. It is now in Karnataka State. He shifted to the city before 1948. He graduated from Osmania University and began his career in writing with a daily column in the widely circulated Urdu daily Siasat. His older brother Mahboob Hussain Jigar was the joint editor of that newspaper.
Later, he took up a job with the government of India and stayed in New Delhi for long years where became friends with literati and politicians alike.
He has been honoured by several State Literary Academy awards. He is also the recipient of the highest award given by the Andhra Pradesh Urdu Academy.
Following his knee surgery a few years ago his health had been deteriorating. He stopped writing a couple of years ago. "I move around a bit but can't feel like writing," he had said.
Subscribe us on