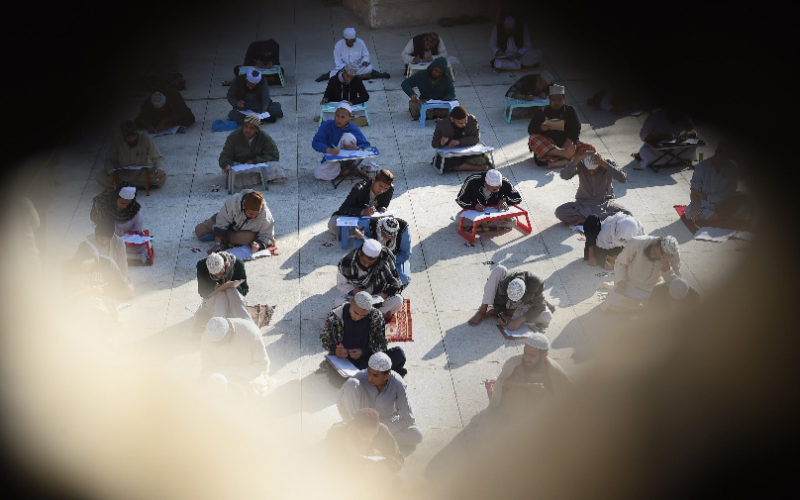 New Delhi: The Jamiat Ulema-e-Hind who had previously opposed to a proposal of introducing modern education in Indian Madrassas 35 years ago is now working on forming a committee of Muslim scholars, educationists to introduce the education in over 20,000 Deobandi Madrassas in North India.
The decision to introduce this education along with Islamic studies was taken up considering the constant scrutiny that Madrasas in India face nowadays along with thinking about "future employment prospects of Muslim children," ET reports.

Madrassas affiliated to Deobandis and Ahl-e-Hadees had been refusing to take part in these initiatives begun by multiple governments after 1993 who have tried to modernise madrasas spending crores, the funds.
The body is skeptical about this move as the community would think it is following what the Modi government wants them to do while others felt the "impact of formal education will take away the spirit of Islam from madrasas".

Most madrasas follow the Darse Nizami syllabus which includes the study of the Quran, Fiqh (jurisprudence), Islamic law, history, theology and philosophy and Arabic grammar. Maths and science are offered at the secondary level, but since they are optional, there are often no teachers for these subjects, a member said.
"Madrasas have never taught anything ill about any religion but they are often demonised, spoken of as being breeding grounds of terror, which is completely false. What we want is that students who graduate from madrasas also get jobs as auditors, managers, professors. Why shouldn't a person qualified to be a maulvi also be a professional? This will add strength not only to Islam, but also to society".

"Computer science, maths, science, economics, communication skills are part of the proposal. Now, depending on the resources, we are working on the final recommendations after which it will be presented to the council."

The body will work with madrasas and students in getting their degrees registered at the National Institute of Open Schooling or the Indira Gandhi National Open University (IGNOU) or other government-approved education boards, the members added.
Over the past several years, the scrutiny of madrasas has only increased said the body's members.
Subscribe us on