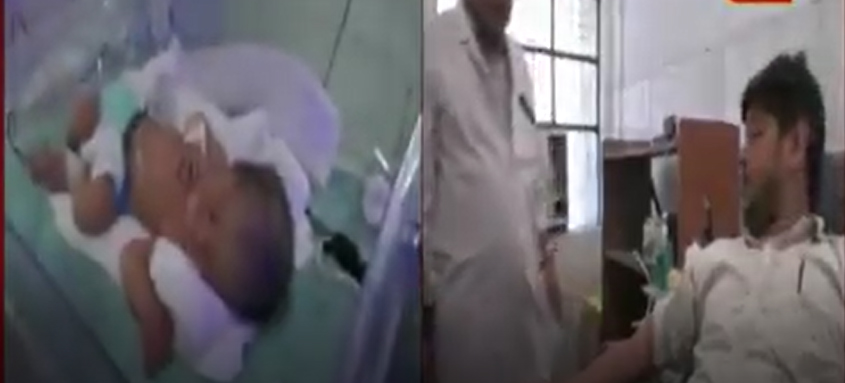 A two-day-old newborn was in urgent need for blood. His blood group was O- which is a rare blood group. When the family of the newborn issued an appeal on social media for blood donation, a Muslim youth Ashfaq contacted the family and offered to donate blood.
A woman named Arti Kumari gave birth to a girl child at Darbhanga Medical College, Darbhanga, Bihar. Soon after her birth, the condition of the newborn deteriorated. She needed blood. Her blood group was O- rare. As a result, it was difficult for the family to find the blood. Father of the newborn Ramesh Kumar Singh is an SSP and was not at home, the family issued blood donation appeal on social media.
Responding to the appeal when Ashfaq reached the hospital to donate blood but the doctors refused to take his blood saying they couldn't take blood as he was fasting. Ashfaq pleaded to take his blood to save the newborn's life but the doctors refused saying he had not eaten anything since morning, they could not collect his blood empty stomach.
Then Ashfaq chose to break his fast to save the life of the newborn. He said 'roza' can be kept later but once dead a person cannot return to life, so he decided to break fast to save newborn's life. Newborn's grandmother said we don't believe in Hindu or Muslim and called Ashfaq a 'bhagwan'.
Subscribe us on