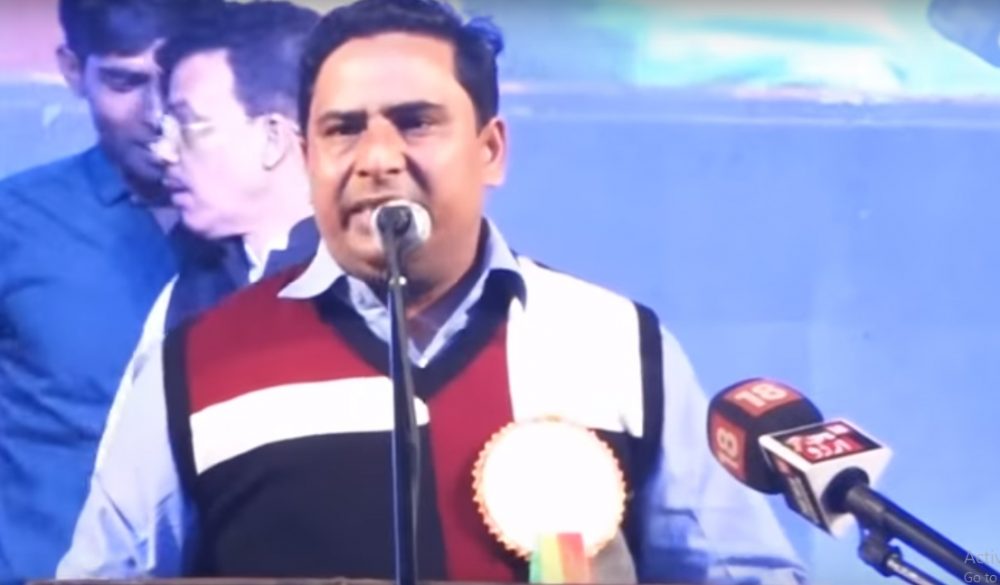 Hashim Firozabadi with his thought-provoking poetry tries to wake up the community from the deep slumber. He reminds Muslims of their glorious past when they conquered even when they were in less numbers than the enemies. He says we were powerful because we were united. Today we are divided into various sects hence deviated from the goal. He ironically says those who believe in several Gods are united, while Muslims who believe in one God are divided.
Hashim Firozabadi recalls the conquest of Jang Badar and Jang-e- Khyber in which a handful of Muslims gained emphatic victory over infidels.
The poet was felicitated by the chief guest MLA Jitendra Awhad for his thought-provoking poetry.
The Mushaira was held on December 25 2018, at Mumbra.
https://www.youtube.com/watch?v=4JcIkcVo7js
Subscribe us on