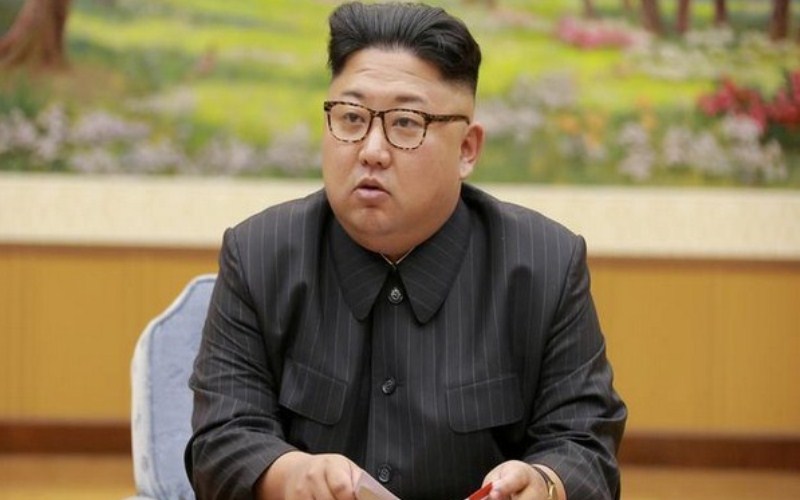 Pyongyang/Seoul: North Korea on Sunday said that it successfully tested a "new" super-large multiple rocket launch system the previous day under the guidance of leader Kim Jong-un.
Kim "guided the test-fire of newly developed super-large multiple rocket launcher on Saturday", Pyongyang's state-run Korean Central News Agency (KCNA) said in a report.
"The test-fire proved that all the tactical and technological specifications of the system correctly reached the preset indexes."
The KCNA added that Kim underscored the need to push for "an indomitable offensive campaign" and intensify the development of its own style of strategic and tactical weapons "for resolutely frustrating the ever-mounting military threats and pressure offensive of the hostile forces", Yonhap News Agency reported
On Saturday, South Korea's military announced that the North fired two projectiles presumed to be short-range ballistic missiles off its east coast, saying both flew around 380 km at a maximum altitude of 97 km.
Guiding the test, Kim called the rocket launch "a great weapon" and appreciated that "our young national defence scientists are so clever as to conceive out of their own heads and design and complete the weapon system at one go-off although they have never seen it", according to the KCNA.
The North has rarely described its short-range rockets as "super-large" before.
The North Korean leader also underscored "the need to push ahead with an indomitable offensive campaign… to step up the development of Korean-style strategic and tactical weapons for resolutely frustrating the ever-mounting military threats and pressure offensive of the hostile forces", Yonhap quoted KCNA as saying.
Kim also marked August 24 as "an unforgettable good day", recalling that on the same day three years ago "we succeeded even in a few strategic underwater ballistic missile test-firing which the world has ever seen", a reference to the country's firing of a submarine-launched ballistic missile.
The KCNA reported that senior party and military officials, including Ri Pyong-chol and Kim Jong-sik, accompanied the leader's guidance, and the photos the North released showed that the leader's younger sister, Kim Yo-jong, was also at the scene although she was not cited by the media
The North also released several images, showing the mobile rocket launcher, loaded on a military truck and equipped with four launching tubes.
The firings marked the ninth round of such launches this year and the seventh round in about just a month since late July. The North last launched two projectiles presumed to be short-range projectile missiles on August 16, though Pyongyang later claimed that it tested a "new weapon", without providing more details.
North Korea has conducted these weapons tests in protest against a joint military drill between South Korea and the US, which it has long denounced as a rehearsal for invasion.
Subscribe us on