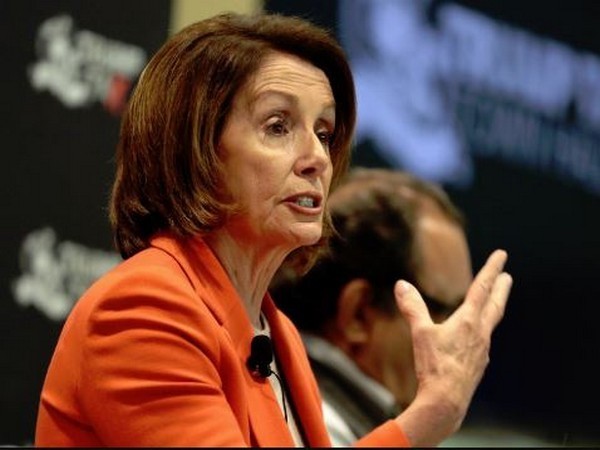 Washington: Speaker of the US House of Representatives Nancy Pelosi on Thursday (local time) claimed Attorney General William Barr "lied" to Congress while testifying before a Senate panel about Special Counsel Robert Mueller's report on Russia's alleged meddling in 2016 Presidential elections.
Addressing media here, Pelosi said, "The attorney general of the United States of America was not telling the truth to the Congress of the United States. That's a crime," according to CNN.
Barr had testified before the Senate Judiciary Committee on Wednesday where he faced questions on the said matter. He skipped the following hearing on Thursday after the Democrats demanded that he face questions from the committee's lawyers.
Pelosi, however, downplayed a question on whether Barr should go to jail for allegedly lying, and said, "He lied to Congress. If anybody else did that, it would be considered a crime. Nobody is above the law, neither the President of the United States nor the Attorney General."
The US Department of Justice disputed Pelosi's description minutes after her comments were made.
"The baseless attack on the Attorney General is reckless, irresponsible and false," Justice Department spokeswoman Kerri Kupec said.
The matter pertains to Robert Mueller earlier being discontented with Barr over his handling of the investigation report.
Mueller had claimed that Barr failed to "fully capture the context, nature, and substance" of his investigations' findings.
Even though Mueller gave a clean chit to Trump when it came to Russian collusion in his Presidential campaign, the Special Counsel fell short of completely exonerating the incumbent President when it came of obstruction of justice charges.
The Attorney-general, however, chose not to pursue a case against Trump, citing lack of sufficient evidence in Mueller's report.
This move has been highly criticised by Democrats, who have demanded the release of Mueller's full report, even though a redacted version of it exists in the public domain.
[source_without_link]ANI[/source_without_link]
Subscribe us on