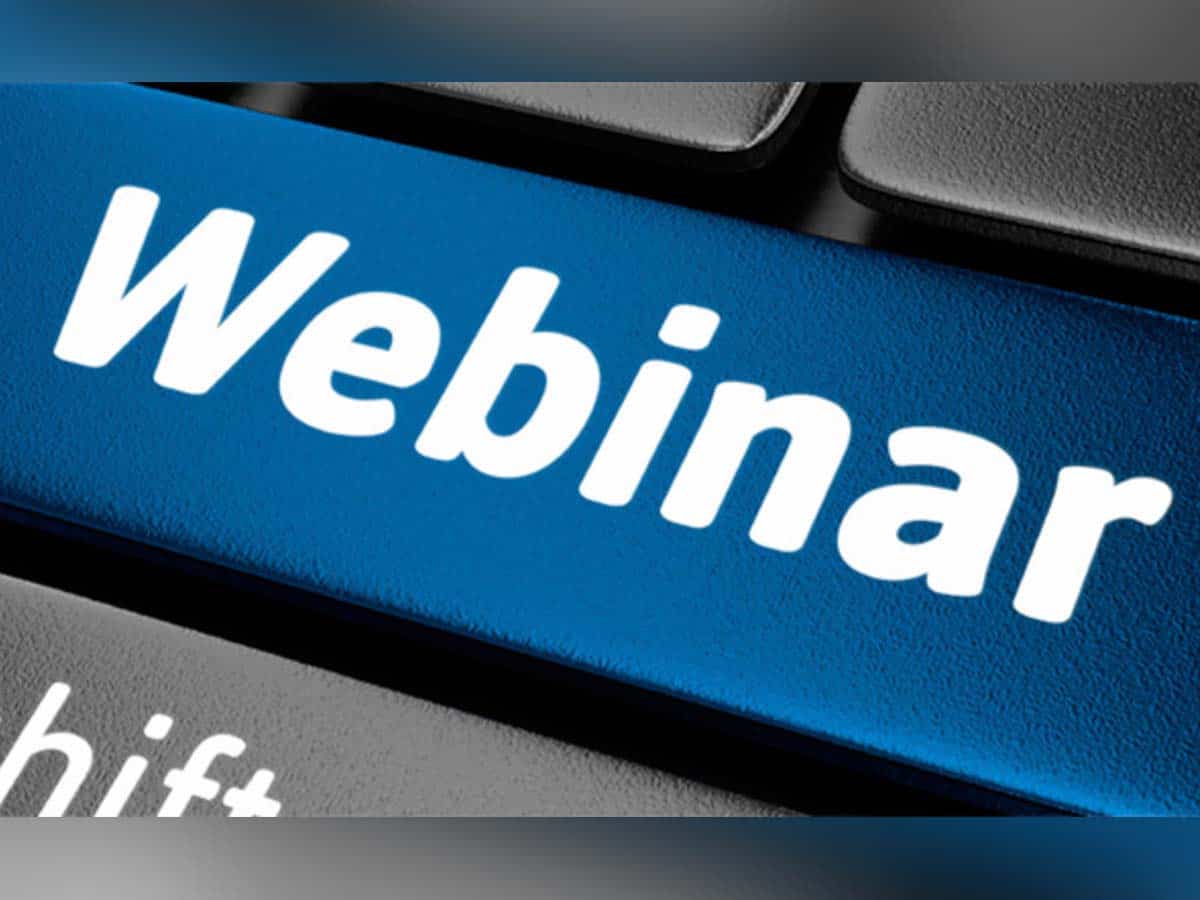 New Equitable and Innovative Educational Association (NEIEA) is offering free English course. During the course, English will be taught in a fun and interactive way using DOP (Discourse Oriented Pedagogy) and Google classroom.
As per the details of the course, personalized attention from mentors, interactive and engaging modules, fun and supportive learning environment will be made available. The daily one-hour class will be conducted from April 1, 2023.
The webinar is scheduled to be held today from 3 pm to 5 pm and candidates need to register online (click here).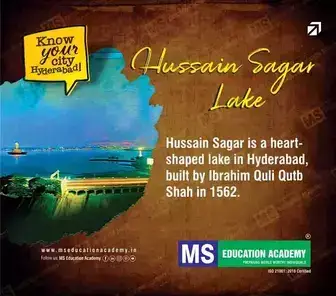 Topic: launch of Beginners Level 0 English course
Time: Mar 31, 2023 03:00 PM Mumbai, Kolkata, New Delhi
Join Zoom Meeting
https://us02web.zoom.us/j/82379075678
Meeting ID: 823 7907 5678
Working of the NEIEA paradigm
NEIEA established a Lead center wherein subject matter specialists, Pedagogists and Technologists come together and build lessons using DOP, based on the syllabus given by the Indian national agencies NCERT (National Council of Educational Research and Testing) and NIOS (National Institute of Open Schooling). The devised lessons are then taught online by trained Mentor Teachers using Technology platform, Google Classroom. The lessons are conveyed to educational institutions that need good quality learning. These institutions are termed as Secondary institutions. They sign up with NEIEA and become the recipient of the lessons conveyed by the Mentor Teachers. The Secondary institutions are the ONSITE centers that have functioning classrooms with students and teachers. Technology infrastructure is enabled in these institutions with each classroom having a laptop, a large LED screen, Internet and printer/scanner. The students and teacher sitting in the classroom are taught the subject by the Mentor teachers from the Lead center. The classroom Teachers are also augmented with learning materials by the Mentor Teacher. The direct learning from a highly trained and experienced Mentor teacher brings quality education to the students and helps the Teacher, sitting in the classroom, understand the process of building and delivering a lesson. Live teaching is imparted to students and to Teachers every day of all the Secondary institutions that signed up with NEIEA.
NEIEA teaching plan for 2023
Teaching of English and subjects: NEIEA will work with all educational institutions that are interested in availing online English learning. Most educational institutions that are catering to the education of marginalized students like Minorities/Tribals/Lower castes are found to be lacking in good quality education. Girls' education, and that of students in the rural side, in slums, in Madrasas, and those catering to students that have special needs are found to be wanting in good quality education. NEIEA will offer their students who are age 10 plus the learning of English as a starting point using its NEIEA paradigm. It will enter into collaborative agreements with all such institutions and offer them FREE online learning. For students who are ages 12 plus, NEIEA will offer courses that it has prepared for the study of NIOS courses (see point 3 below).
Teacher Training: NEIEA will prioritize the teaching of Teachers. Most teachers pursue Rote-memorization in their daily teaching. Teacher training will expose the Teachers to DOP. A predominant section of Teachers in India teaches students in colloquial languages and are themselves unexposed or partially exposed to the learning of English. NEIEA has crafted lessons specifically with the Teacher in mind and will enroll Teachers to learn different levels of English that they require. Teachers will also be exposed to Technology and will be taught the online teaching platforms Google classroom, Zoom and MS teams.
NIOS subjects teaching: NEIEA has progressed from an early stage to one where it is able to offer courses that have a direct bearing on students' educational growth. It took a strategic decision to offer courses catering to students interested in taking the NIOS (National Institute of Open Schooling https://nios.ac.in/) sponsored Board exams SSC (10th class) and Intermediate (12th class). NIOS has a "mission to provide relevant continuing education at school stage, up to pre-degree level through Open Learning system to prioritized client groups as an alternative to formal system….". The NIOS agency provides a way out to many students who have dropped out of school or have issues learning in school and prefer to study privately. Most students who enroll for NIOS are marginalized students. It is the largest Open Schooling system in the world with cumulative enrollment of 4.13 million (during the last 5 years). Working with the NIOS is in accordance with the objectives of NEIEA.
Impact
Profound learning of English: Online education has the advantage of reaching out to all corners of the country. With the spread of Optic fiber and 5G, the streaming of lessons has become easier. NEIEA will reach out through the social media and through its dedicated Outreach coordinators and enroll students for the learning of English. The provision of courses, 1) English Beginners level O for those who are at the early stage of learning English (from ages 10 and up) 2) English course Level 1 for students who are partially exposed to English and need to better understand and use it 3) English language constructed NIOS courses. As these courses gain wide following, they will have deep impact on all aspects of learning and create a whole new generation of students who are very comfortable with English and who conceptually understand the subjects (not mug them). This will be a game-changer in Education.
Teacher Training: It is estimated that there are over 2 million teachers who are unexposed or partially exposed to English. These are teachers who teach subjects using regional languages like Hindi, Urdu, Tamil, Telugu. Gujarati, Punjabi, Bengali, Marathi, Kannadi etc. These teachers follow the obsolete Rote memorization method to teach and have little exposure to technology. NEIEA will provide a solid grounding in English for all these Teachers; it will teach them the DOP concept and how to adopt it in their classroom. The heightened Teacher capability in methodology, in Technology and in English will bring a sea change in Teacher's capacity and bring Quality in education. The advantage of Teacher training is that it has a multiplier effect in that the Teacher's learning has a secondary impact on the learning of his/her students and the latter also benefit from Teacher training.
NIOS exam preparation and passing NEIEA is working on building the NIOS English course using DOP and it is also working on building the NIOS Math course using DOP. It is ready to offer these courses from May 1, 2023. Students who enroll for NIOS exams and avail NEIEA learning will get a life-changing opportunity because it will help them pass the threshold Xth exam (the gateway for further learning and for joining Vocational training and avail job opportunities).
Challenges
To meet the above enunciated goals of NEIEA, the following challenges need to be met:
Recruitment and training of Teachers: Millions of Teachers need to be trained in Methodology. This will enable them to reconstruct their lessons and replace Rote memorization method of teaching with the far advanced Discourse Oriented Pedagogy (DOP). Teachers need training in English so they can pass on the learning to their students. Teachers also need Training in Technology and the application of DOP in various subjects like Math and Science. NEIEA is ready to take up the challenge. What is needed is the Community support and media support (including social media) to do the Teachers outreach.
Outreach effort: Enrollment of students poses a huge challenge. Multiple means need to be adopted for this. Maximum social media usage is needed. Connectivity through community outreach will bring in many educational institutions that can collaborate and take advantage of the work of NEIEA. Community leaders who are education-minded are requested to extend their support to NEIEA.
Building lessons that are innovative and interactive: The building of lessons must not only be in accordance with the given syllabus but must also be based on DOP methodology. The lessons must be creative and interactive. Continuous collaborative discussion among teachers will help build such lessons. Capable teachers who are qualified and are passionate about teaching, need to recruit to teach. NEIEA seeks such teachers to join.
Assessment and monitoring of students' progress: The progress of each student's learning needs to be assessed and monitored continuously. Students who are failing or dropping out, need to be given remedial help. This provision and encouragement will enable the students to bounce back into learning and not drop out. Technology needs to be built that will make this possible on a mass scale.
Technical help: Online learning is steeped in technology. Availing strong technical help and incorporating the latest in technology will enable the crafting of better lessons, better class interaction, better monitoring of essentials like Attendance, correction of Homework, monitoring of students' Progress, preparation for exams and distribution of certification etc. NEIEA seeks strong technical help to make this possible
Finances: The above works demand financial resources. NEIEA provides FREE services. The only way this works out when NEIEA is given generous donations/Charity. Fund raising is extremely critical for continued working. NEIEA seeks financial help from all its supporters, friends, Charities, Foundations and CSR (Corporate Social responsibility) funds. NEIEA needs help in crowdfunding and other creative means of building funding for sustained and expanded work.
Appeal
Supporters of NEIEA in India or NRI's having Indian Bank Account are requested to donate generously.
Please donate:
Account name: New Equitable and Innovative Educational Association
Bank: State Bank of India
Branch: Kakathiya Nagar, Hyderabad
Account Number: 41003616136
IFSC: SBIN0020534.
Subscribe us on