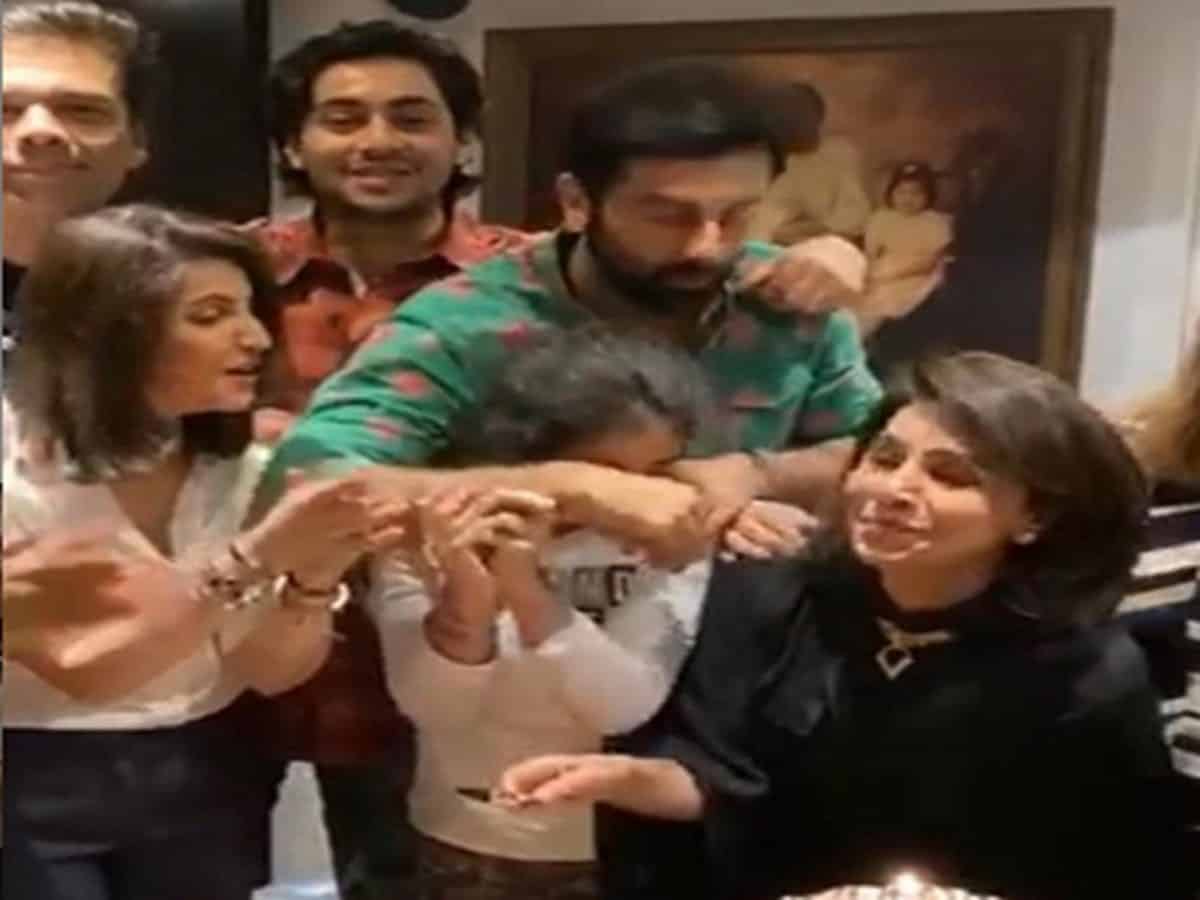 Mumbai: After the death of Sushant Singh Rajput many celebrities including Karan Johar were criticized by netizens.
Recently, a close friend of the filmmaker said that Karan Johar is a deep shock due to the criticisms he has been witnessing after the death of the actor.
Some of the netizens started criticizing him once again after seeing him smiling in the picture taken on the occasion 62nd birthday of actress Neetu Kapoor.
Following are some of the reactions of netizens.
Neetu celebrated birthday
It may be mentioned that on Wednesday, Neetu Kapoor celebrated her birthday with a small family celebration at her house in Mumbai.
Later, she shared pictures on her Instagram account. She is seen enjoying the special day with her close family members including her daughter Riddhima Kapoor Sahni and son Ranbir Kapoor.
"The richest are the ones with good relationships!!! We all need love, support strength from our loved ones always. I feel the richest today," she wrote in the caption.
Subscribe us on