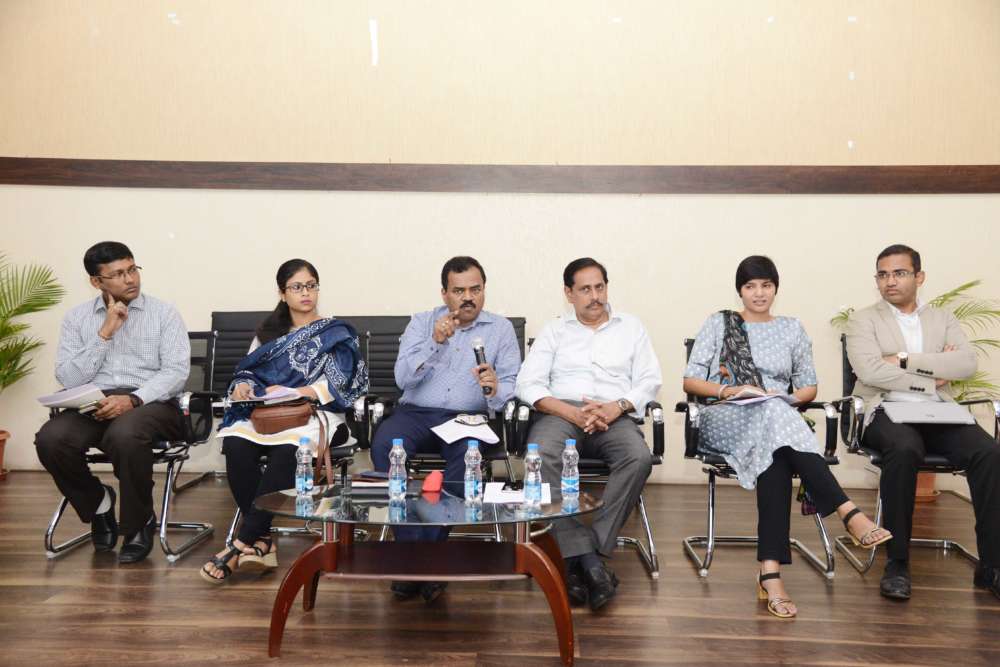 Hyderabad: An autonomous third-party agency will be set up and entrusted with the task of monitoring and verifying development works being carried out in Hyderabad.
The agency will consist of retired engineers and road-construction experts, who will have powers to not just check various works but also penalise contractors and others that execute the projects in case of irregularities.

The idea of setting up a third-party inspecting authority has been mooted by GHMC Commissioner M Dana Kishore at a meeting in Hyderabad on Saturday.
At the meeting held at Metro Rail office in Begumpet, official said 10 departments which take up the development works in the city including GHMC, HMWS&SB, Hyderabad Metro Rail Limited (HMRL), Roads and Buildings (R&B), Central Power Distribution Company Limited (CPDCL), TS Industrial Infrastructure Corporation (TSIIC), HMDA, NHAI, Hyderabad Road Development Corporation (HRDCL), and the Transmission Corporation of Telangana (TSTransco) will be monitored for following norms related to construction and restoration works during excavation of roads in the city.

These government departments and others regularly execute various works in Hyderabad.

"To check whether works are being carried out with proper approvals, quality standards, safety measures and time schedule, an agency will be set up that will work independently. This will streamline the development works and ensure quality," said M Dana Kishore.

All the government bodies which are executing works in Greater Hyderabad limits will allot Rs 10 lakh each for setting up and functioning of the autonomous body. Most of the time, these corporations take up excavation works but do not complete them on time or just abandon them midway. This causes trouble to other departments, Dana Kishore said.

Officials, therefore, have decided to set up a voluntary special system, a third-party team to oversee all tasks, such as maintenance of work, care, safety compliance, and inspection of the civic works.

"The third-party agency will do a detailed inspection of development works, right from tenders stage to completion. It will mainly focus on works which will impact people's everyday life like laying of roads, water supply, construction of drainages, bus stops and others.
A committee consisting of officials from all departments like HMWSSB, HMRL, TRANSCO and others has been constituted to decide on the exact roles, the extent of power and other aspects of the third-party agency," Dana Kishore added.
Authored by Mohammed Hussain
mohammedhussain.reporter@gmail.com
Subscribe us on