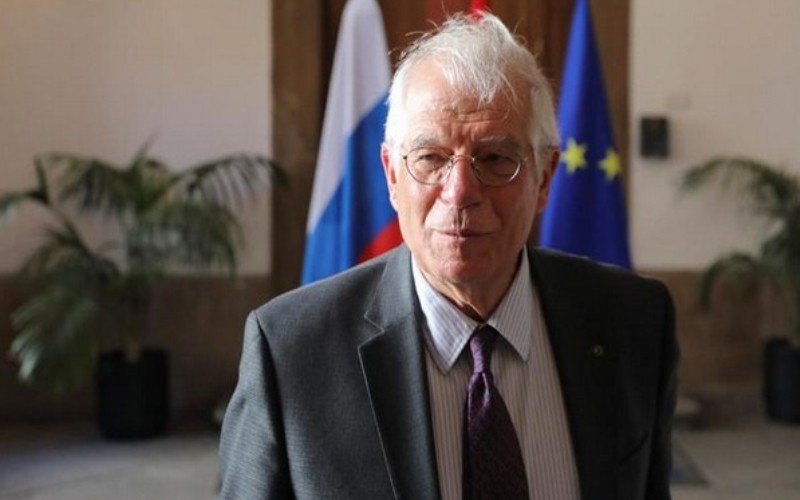 New Delhi: Spain's Foreign Minister Josep Borrell said that no European nation is "capable" of responding to the rise of multipolarity and a new world order with the emergence of "economic giants" like India, China, and Brazil.
Borell made these comments during his ministerial address at the Raisina Dialogue in New Delhi, which is being attended by around 600 delegates from over 90 countries.
"The EU was created before globalisation to deal with intra-European issues. Now with the rise of multi-polarity and the emergence of economic giants like India, China, and Brazil, no European country is capable of responding to the new world order," he remarked at the event. "The reality remains that the only way European countries can face these tectonic changes is… together! Sometimes, ceding sovereignty can help protect sovereignty," he added.
The Spanish leader called for the European Union (EU) to develop its hard power to be seen as a "credible power". "History will judge EU based on the decisions that it takes today. We cannot be a soft power forever. EU needs to develop its hard power to be collectively seen as a credible power," he stated.
Furthermore, Borell, during his address on the idea behind the EU and its future at the event, labelled it as a "nanny state".
"Spain has gone from looking at the EU as something that helps develop infrastructure and lends member countries international legitimacy to a body that acts as a nanny state – whose values are often at odds with its founding principles," he outlined.
He put forth that the EU is "not prepared" to deal with mass migration while highlighting that incidents of migration have led to a "divide between the eastern and western countries" in the EU.
"Migration and asylum seekers have caused a divide between the eastern and western countries of the EU. With Eastern nations being inequitably impacted. They see Brussels as a new Moscow – and the EU as USSR, something that can dilute national identities," the Spanish Minister of Foreign Affairs and Cooperation said.
The Spanish leader is currently on a four-day official visit to India and has met with several high-level officials, including External Affairs Minister Sushma Swaraj.
Borell is scheduled to emplane for Spain on January 10.
[source_without_link]ANI[/source_without_link]
Subscribe us on