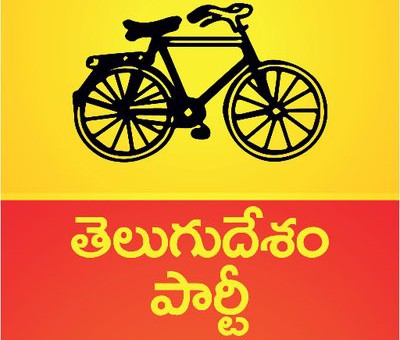 Amaravati, Sep 17 : There was no secrecy when the Telugu Desam Party (TDP) declared Amaravati as the capital city of Andhra Pradesh when it was in power, a party spokesperson claimed on Thursday.
"There was no secrecy about the declaration of Amaravati capital during the TDP regime but now the YSRCP government has taken a U turn and is bent on destroying it out of sheer greed and political vendetta," claimed TDP national spokesperson Bonda Umamaheshwara Rao.
He asserted that Amaravati was chosen with openness, transparency and after giving due consideration to the suggestions made by the Sivaramakrishanan Committee at that time, as per the conditions laid down by the Central government.
According to him, even the media houses affiliated to the ruling YSRCP had reported at that time that Vijayawada was the best place for the location of the capital.
He claimed that even the national media carried reports on the selection of a place between Vijayawada and Guntur.
"It was not correct on the part of the YSRCP ministers now to talk badly about Amaravati and the great historic tradition it has got," he said.
The TDP spokesperson claimed that the ruling YSRCP is harbouring ulterior motives to perpetrate and continue its multiple scams and mafia activities in sand, liquor, water and other state resources.
"They were planning to shift the capital to Visakhapatnam only to make sure that the values of their land already acquired there goes up multiple times. The YSRCP top leaders have acquired over 30,000 acres in the surroundings of the port city," he alleged.
Though the TDP planned to develop Amaravati on the lines of Hyderabad, Rao claimed that the Y.S. Jagan Mohan Reddy government is destroying the capital city just for the sake of creating wealth for a few leaders of the ruling party.
"YSRCP ministers were spreading lies and betraying all sections of people even as their misdeeds have pushed the state into a financial crisis. Over 60 lakh construction workers starved due to sand shortage caused by YSRCP leaders but the government did not bother to assuage their hunger," Rao claimed.
He also demanded that the YSRCP ministers and MPs explain why their party did "not object" to the declaration of Amaravati as the capital city of Andhra Pradesh when the TDP regime took that decision.
Disclaimer: This story is auto-generated from IANS service.
Subscribe us on