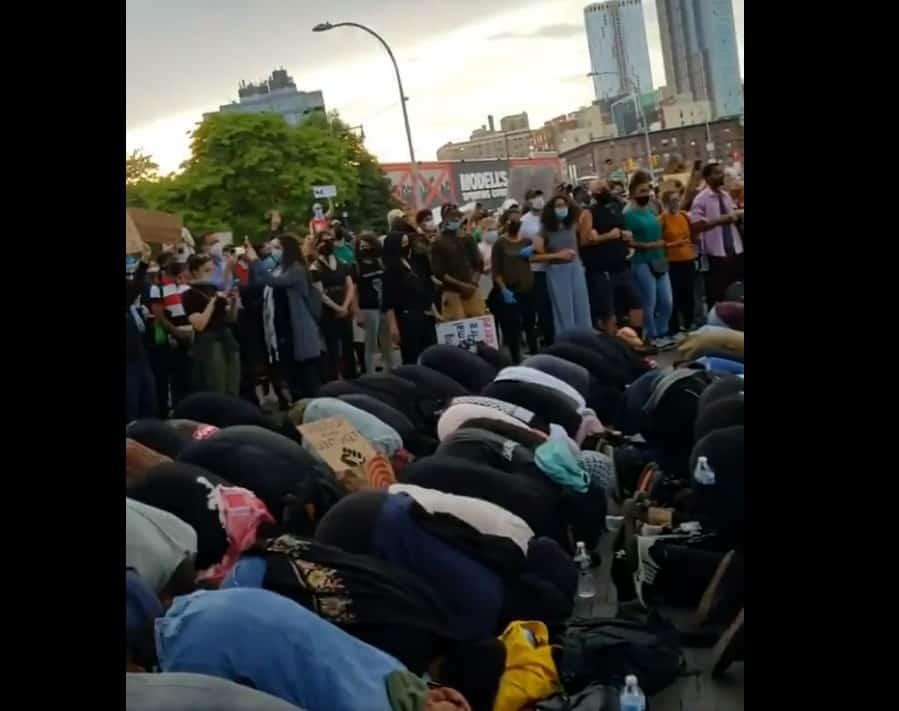 Washington: For those losing hope in humanity after Floyd's death have been relieved by a viral video surfaced on social media. The video shows Non-Muslims shielding Muslims offering prayer right on the field of protests over African-American man's death in New York.
Shared on Twitter by user StanceGrounded, the video shows a large group of people surrounding a group of Muslims to protect them from the New York Police Department (NYPD).
George Floyd, a 46-year-old black American, died on May 25 when Derek Chauvin, along with other officers from the Minneapolis police department knelt on his neck till he passed away.
Subscribe us on