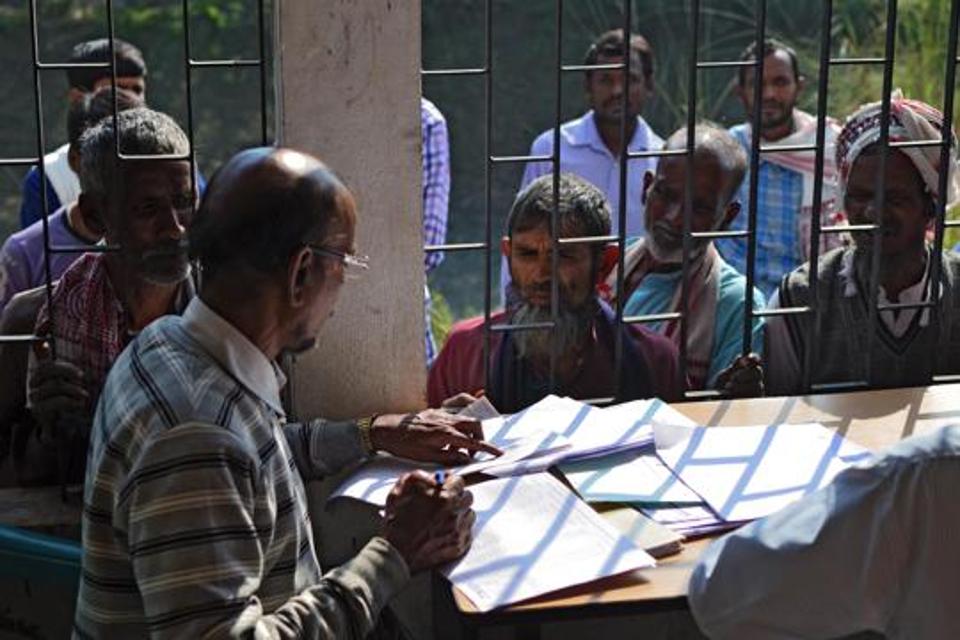 NEW DELHI: Names of 1,02,462 persons have been excluded from the draft National Register of Citizens (NRC) published in Assam on Wednesday.
The 'Additional Draft Exclusion List' only contains the names of the persons who were included in the 'Complete Draft NRC' on July 30, 2018, but subsequently found ineligible for inclusion.
In a press release, the state coordinator said, "The Additional Draft Exclusion List will not contain the results of claimants and objectees appearing for hearings held for disposal of Claims and Objections during the period 15th February 2019 to 26th June, 2019. The results of those hearings will be published only in the Final NRC to be published on 31st July 2019. Starting at 10am on 26th June, 2019, the hard copies of the Additional Draft Exclusion List will be available for public view at NRC Seva Kendras (NSK), offices of the Deputy Commissioner/ SDO (Civil)/ Circle Officer during office hours."
[also_read url="https://www.siasat.com/news/nrc-draft-centre-help-assam-set-1000-tribunals-1503258/"]NRC draft: Centre to help Assam to set up 1,000 tribunals[/also_read]
People can check the NRC draft that has been published on the official website, i.e., nrcassam.nic.in or by visiting the respective NRC Seva Kendras.
Letters of Information (LOI) along with the reason of exclusion will be delivered at respective residential addresses of the individual whose name will be excluded from the list.
The individuals who find their names in the additional list will be allowed to make claims in the final draft of National Register of Citizens.
[also_read url="https://www.siasat.com/news/nrc-draft-humanitarian-crisis-huge-proportions-looms-over-assam-1417083/"]NRC draft: A humanitarian crisis of huge proportions looms over Assam[/also_read]
Last year, the Assam government had published the draft NRC including the names of 2.89 crore people but left the names of 40,07,707 people out of the document due to some discrepancies in their supporting documents to prove their Indian identity.
In the month of May, the Supreme Court refused to extend the deadline for the finalisation of National Register for Citizens (NRC) in Assam.
The court declared that the process must be completed on or before July 31.
Subscribe us on