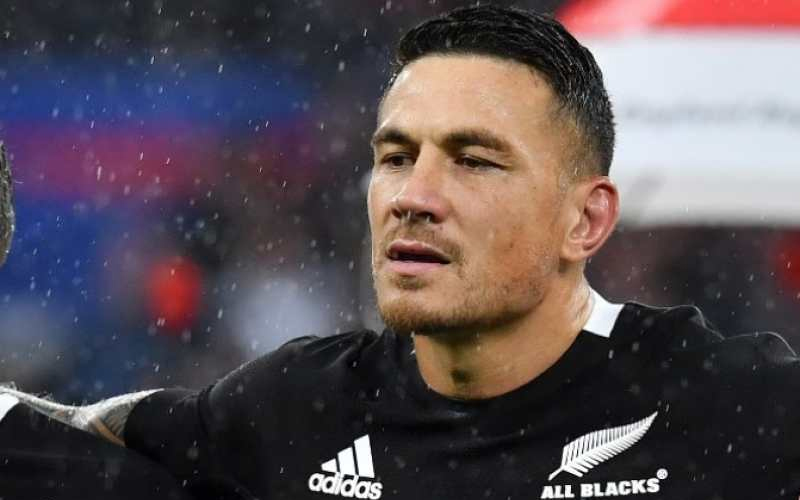 Christchurch: Tearful rugby star Sonny Bill Williams said he hoped the victims of the Christchurch mosque massacre were in "paradise" in an emotional video tribute on Friday.
Wearing a skull cap, the most loved rugby player in the world wiped away tears several times in the brief Twitter video footage which he filmed sitting in a car saying he was deeply saddened by the tragedy.
[also_read url="https://www.siasat.com/news/new-zealand-terror-attack-40-dead-gunman-australian-citizen-1477569/?fbclid=IwAR0dR7nRsDHw5ftNxnfw8hwTzCVx9P3WgnkTCW6ZVMLcIYIavpr2p4Fi_Wk"]New Zealand Terror Attack: 49 Dead, gunman an Australian citizen[/also_read]
"Just heard the news and I couldn't put it into words how I'm feeling right now. Just sending my duas to the families," an emotional Williams said.
"Apparently there's close to 30 people dead. Just sending out my duas and Inshallah everyone that's been killed today in Christchurch your families you can take. Just my duas to your love ones. Inshallah you guys are all in paradise and I'm just deeply deeply sad that this would happen in New Zealand."
My heart is hurting about the news coming out of Christchurch. Sending love & prayers to the effected families❤️😢 pic.twitter.com/7PX9wc56b8

— Sonny Bill Williams (@SonnyBWilliams) March 15, 2019
The devout Muslim, who made a spiritual conversion to Islam in 2009, while in France playing for Toulon. He also performed an Umrah pilgrimage in 2018.
Attacks on two crowded Christchurch mosques left at least 49 Muslims dead during Friday prayers, in Christchurch, where Williams played for the Crusaders earlier in his career.
One gunman – identified as an Australian extremist — apparently livestreaming the assault that triggered the lockdown of the New Zealand city.
Witnesses spoke of victims being shot at close range, with women and children also believed to be among those killed.
AFP inputs
Subscribe us on