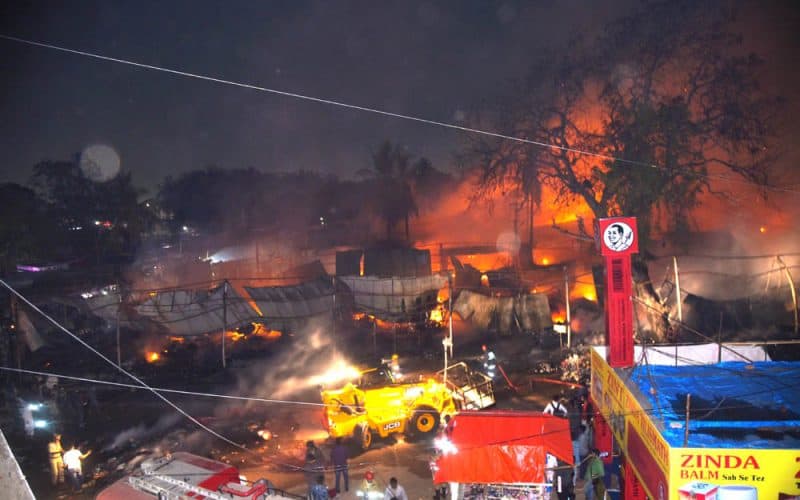 Hyderabad: High Court of Telangana ordered the Exhibition Society to obtain No Objection Certificate (NOC) from the Fire Department and submit a rescue plan in case of any untoward incident.
The court also said that there will be no exhibition until the society obtains NOC.
Mock drills
While hearing a PIL filed by advocate Khaja Aijazuddin, The bench of Chief Justice Raghavendra Singh Chauhan and Justice A Abhishek Reddy said that the court will not allow exhibition until proper safety plan is submitted. The court also demanded mock drills.
Giving the details of the safety measures government is taking, Mr. Sarat Kumar, State Counsel said that this time, an IPS Officer is designated exclusively for it.
It may be mentioned that every year, Exhibition which is popularly known as Numaish is conducted between 1st January and 15th February.
Subscribe us on