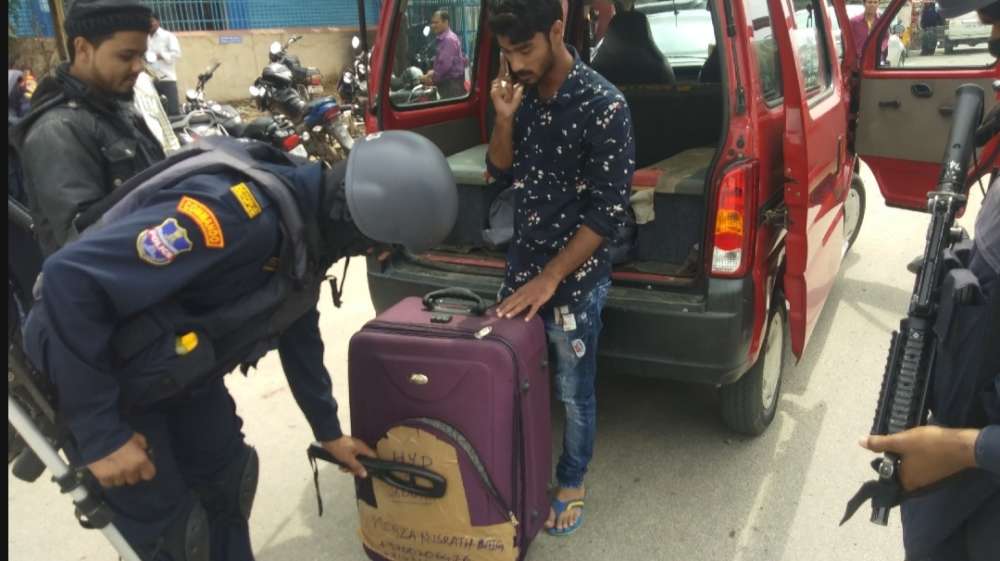 Hyderabad: A mock drill for surprise checking of people and their vehicles was conducted on Tuesday at Midhani Circle, Kanchanbagh on Santosh Nagar Road by a special team of Organisation for Counter-Terrorist Operations (Octopus) along with the Hyderabad City Police and Falaknuma Traffic police personnel.

The drill was performed in the Santosh Nagar and Kanchanbagh PS limits.
Speaking about the exercise, ASI of Falaknuma Traffic Police, Mr. Srinivas said, "Octopus Security Force is one of the elite agency and a commando outfit to combat urban terror scenario."
According to E Devraj and K Ramesh police officials of Kanchanbagh Police Station, the purpose of a mock drill is to ensure that every necessary measure is taken for the safety of people in the state.
They were wings for house intervention, rescue operation, intelligence sleuths, and hostage release. A special team of police officers was monitoring the mock drill exercise.
Subscribe us on