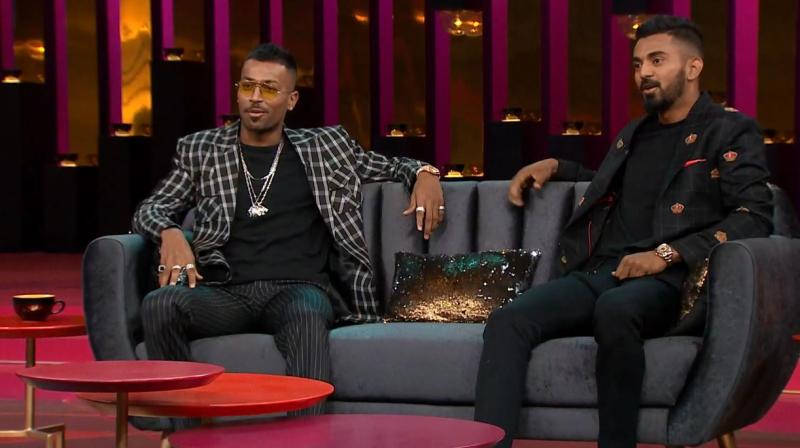 The Committee of Administrators (CoA) chief Vinod Rai recommended a two-ODI ban on both the players after the controversial comments from the Indian cricketer Hardik Pandya and KL Rahul on a popular TV show Koffee With Karan.
In an e-mail to BCCI CEO Rahul Johri, the CoA chief Vinod Rai called the comments by Hardik Pandya and KL Rahul "very crass."
He wrote, "I have seen the remarks made by these two players on the show in print today. Very crass. No apology can cover it. I had asked Diana to suggest penalty because I had not seen the clip. I think we need to give both of them a two-match suspension. If Diana agrees, Rahul please draft an appropriate instruction and issue today as their explanations have come in. Separately, please prepare an advisory to all BCCI contracted players and support staff."
[also_read url="https://www.siasat.com/news/hardik-pandya-apologises-his-misogynistic-comments-after-facing-backlash-1454434/"]Hardik Pandya apologises for his misogynistic comments after facing backlash[/also_read]
The chief Vinod Rai said "I am not convinced with Hardik's explanation and I have recommended a two-match ban for both players. However, the final decision will be taken once Diana gives her to go ahead."
The show recently featured Team India stars KL Rahul and Hardik Pandya in which the young Indian lads talked on many topics ranging from how they spend their time off-field, romanticising women and their personal life.
He was slammed for his comments objectifying women when the host questioned him about his personal life, he revealed how his family were cool when it came to discussing his sex life openly.
Subscribe us on