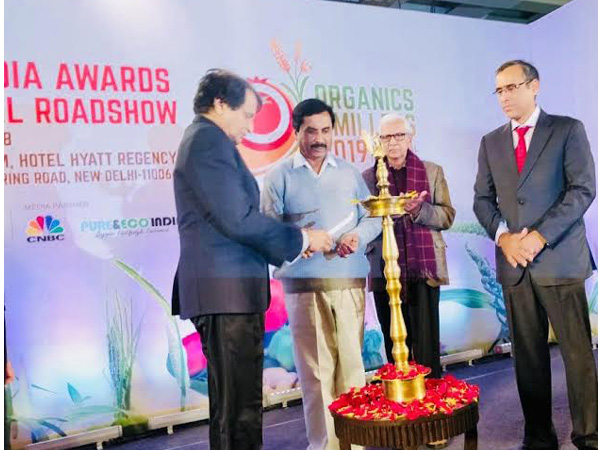 New Delhi: The much sought after Organics and Millets-2019 International Trade Fair, organized by the Government of Karnataka's Department of Agriculture, will be held from 18th to 20th January 2019 in Bengaluru's Palace Grounds.
The flagship event will revolve around the theme: K-Source, celebrating the State of Karnataka as the source for Next Gen Smart Foods. International Competence Centre for Organic Agriculture (ICCOA) is the knowledge partner and co-organizer for the event.
The Organics and Millets International Trade Fair 2019 will comprise of four aspects. The first and most important one being the B2B meetings in which the farmers will get to interact with the international buyers. The following three aspects includes exhibition, conference and food court.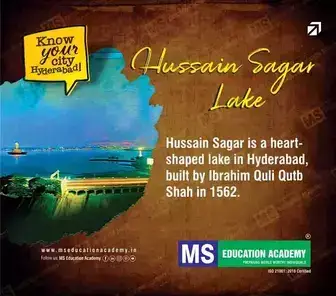 The event, which is for all organic stakeholders, including farmers, buyers, sellers and exporters of organic produces and millets, will have participation of over 200 exhibitors occupying an exhibition space of 10,000 square meters including stalls from other states, countries, Farmer Producer Organizations (FPOs) and several farmer federations from Karnataka.
The second edition of the Organics and Millets International Trade Fair 2019 will be the largest congregation of India's Organic and Millets community.
Coinciding with the run-up event of a National roadshow to this International event, ICCOA (International Competence Centre for Organic Agriculture) organized the 'Jaivik India Awards', 2nd edition, in recognition of the efforts of the Organic Stakeholders across India. Department of Agriculture, Government of Karnataka in the host and support to this event also.
The event was inaugurated by the Union Minister of Commerce & Industries, Mr. Suresh Prabhu. Speaking on the occasion, he said –
"The organic movement is catching up fast and more and more people are now accessing organic foods for health and overall wellbeing. We are witnessing more and more companies doing organic businesses – in exports as well as in local markets. With increasing demand and innovative supply chain, today we can get organic foods even delivered at our doorstep."
The Chief Guest Smt. Krishna Raj, Minster of State for Agriculture, Govt of India addressing the audience, said, "Krishi Mantralaya is supporting large number of farmers to take up organic farmers. They have schemes and policies to subsidise organic inputs, certification and also support for marketing. Agriculture ministry understands the long term benefits of organic farming, including climate change mitigation; and therefore has encouraged the movement across the country."
The awards are given to the following categories.
1. Best Organic Farmer/Farmers' Organization: 6 awards
a. Six farmers were selected from three different regions for the country.
b. Two farmers per region received cash awards and felicitation
2. State Government/Government agencies: 7 awards
a. Three State Governments were awarded for Outstanding and Special achievements
b. Four states were awarded for their organic programs and support for organic farmers and farming in the state, in three different zones.
3. Best Companies for Outstanding Performance in Organic Exports: 4 awards
a. Two best companies in organic food products exports
b. Two best companies in organic non-food products exports
4. Best Companies in local/retail branding and marketing: 2 awards
5. Best Company with Direct Farmer linkages: 2 awards
6. Best Certification Agency/Body (accredited by APEDA): 2 awards
7. Best Company in marketing of Organic Millets: 2 awards
"The Organics and Millets International Trade Fair 2019, which will address all aspects of the value chain, from farm to shelf, provides the perfect launch pad to position the State of
Karnataka as not only a source for Next Gen smart foods and businesses, but also a source of Next Gen Customers, Next Gen markets and a source of new opportunities." said Shri. H.N. Shivashankar Reddy, Minister for Agriculture, Government of Karnataka.
"The NCR region has been an important market for Organics and Millets. While the growth of the organics and millets market has been sluggish in the past, the NCR region is witnessing a huge demand over the last few years with more and more people turning to millets and organic food as a healthier option. The Organics and Millets International Trade Fair 2019 will be a great opportunity for companies and businesses from this region to network with the farmers community not only from Karnataka but across India and witness new technologies. They can also see how new age products work and get an idea of the international market." says Manoj Menon, Executive Director, ICCOA.
The event was attended by very eminent personalities from the government and ministries. Some of the key dignitaries who attended the event including Sompal Shastry, Former Minister of State for Agriculure; Secretary Agriculture, Karnataka Maheshwar Rao, Secretary and Commissioner Andhra Pradesh, Chiranjeev Choudhary; Managing Director of Punjab Agri Exports Corp, Sibin; Managing Director of UOCB, Vinay Kumar; Managing Director of KAPPEC, Nandinikumari; Director general of Hort, Haryana Dr Arjun S Saini; Director, NCOF, Krishan Chandra; Director of Hort, Manipur Kengpen among others.
[source_without_link]ANI[/source_without_link]
Subscribe us on