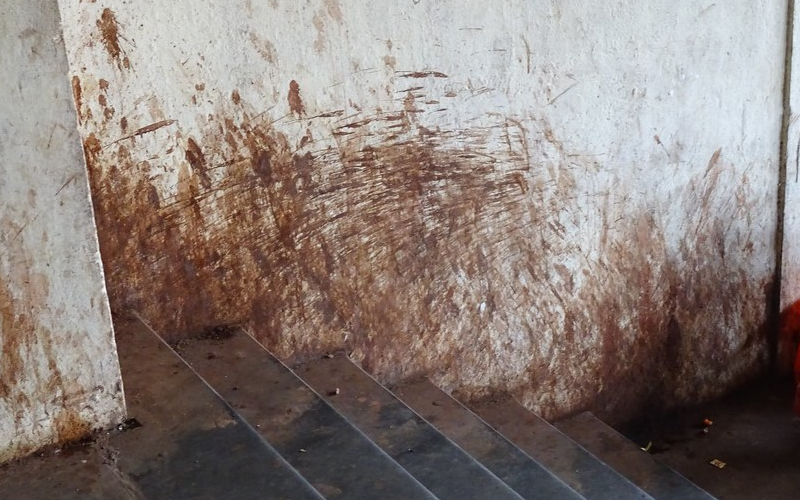 HYDERABAD: The ubiquitous Paan spittle that turns nooks and corners of government and private offices in the city and often roads and streets stained into a shades of crimson red is most likely to disappear.
According to media reports, the Greater Hyderabad Municipal Corporation (GHMC) on Wednesday fined a Paan chewer for spitting on the road.
The man reported to be TSRTC bus driver was fined Rs 100 on the spot for spitting on a street in Lingampally.
However, its too early to say if the move, one of the measures taken by the GHMC to keep the city spruced will succeed.
Chewing Paan is a habit common to millions in the Sub- Continent as Paan has medicinal quality and is used as digestives for centuries.
It is widely favoured by Hyderabadi living in the Nawabi city and many Indian-origin Paan chewers outside the country.
But, they turn a blind eye to the initiatives and continue spitting out Paan expectorate on street corners, pavements, sidewalks and staircases to stained them with red remains, that is one of the biggest (and ugliest) threats to public sanitation.
Also, it is reported to be billion rupee business as numerous Paan shops rule the heart of the paan-lovers.
The prices of paan in the city ranges from ₹200 to ₹150 and a Paan sold by Tara Pan Centre in Aurangabad will cost you Rs 5,000 and thus the Paan shop owners are reported to be moving in cars and owning luxury properties.
Subscribe us on