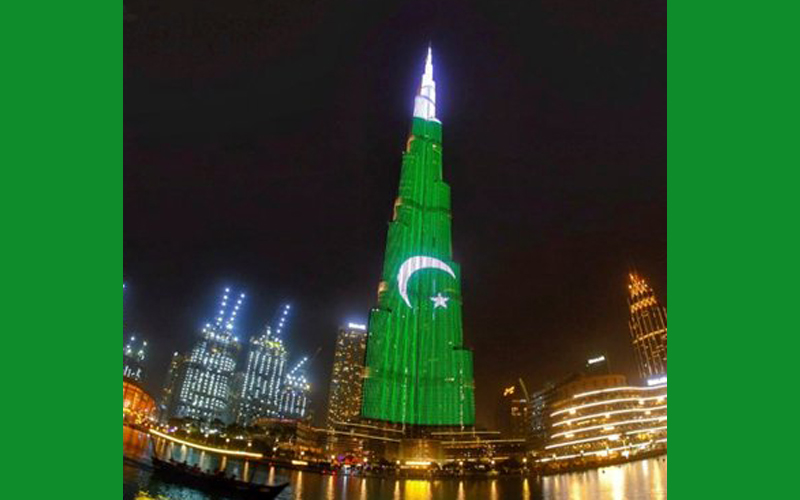 Dubai: The orientation of Pakistani flag on Burj Khalifa, the world's tallest building sparked anger among the Pakistani expatriates.
As soon as the video of the flag went viral, many expatriates started pointing out that the flag was shown upside down.
PAD writes complaint to Emaar
PAD also tweeted, "Dear @BurjKhalifa @emaardubai, please look at the placement of the flag. Yesterday's portrayal of the flag has hurt the sentiments of many Pakistanis. This is not how flag is represented."
According to the report published in Khaleej Times, PAD sent a letter to Emaar, the developer of Burj Khalifa. In the letter, it was written, "Dear Emaar/Burj Khalifa, This is with great regret to inform you that the Pakistani community is deeply saddened by the Pakistani flag lighted upside down on Burj Khalifa on 16-8-2019. Burj Khalifa has been lit up with the Pakistan flag earlier as well, and it was always placed in a correct manner. We as a community feel very privileged about it. This year something went wrong with the positioning and it has hurt the sentiments of the 1.5million Pakistanis residing in the United Arab Emirates. We politely urge you to please look into the matter on urgent basis and rectify the error occurred."
Both Indian and Pakistani flags displayed on Friday
It may be mentioned that on Friday, the Pakistani flag was displayed at 8:42 p.m. whereas the Indian flag was displayed at 8:44 p.m. on the same night.
Subscribe us on