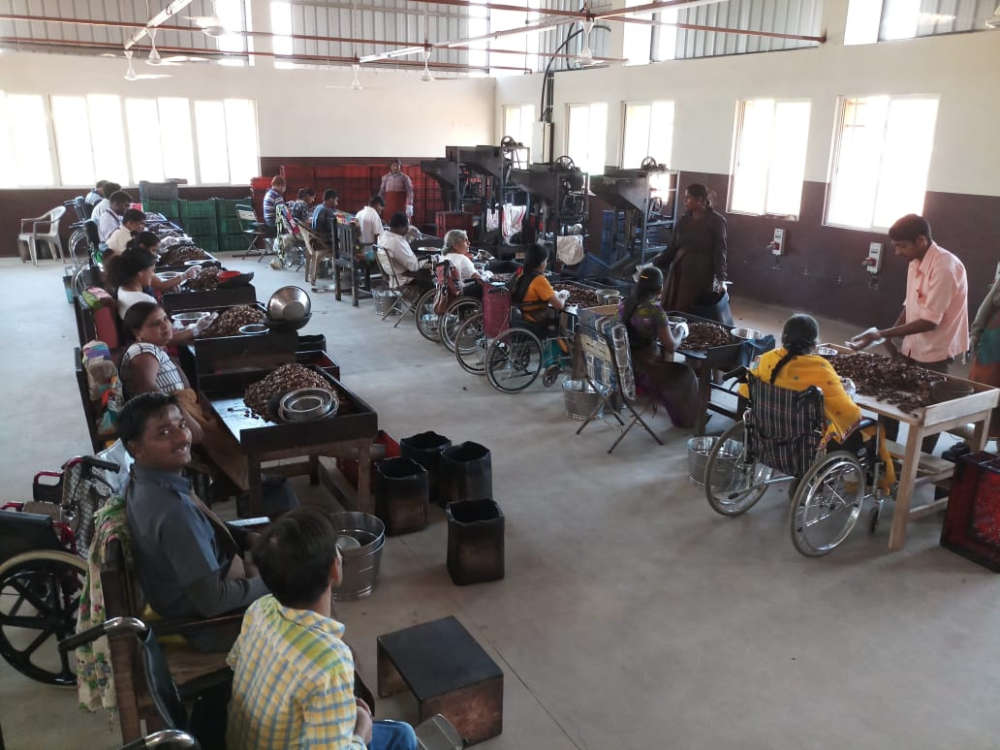 KOLHAPUR: Despite being restricted to a wheelchair since her teen years, Naseema Mohammed Amin Hurzuk, 69, symbolizes a story of sheer struggle and grit that has helped many others like her to 'stand on their feet' and face life proudly and independently.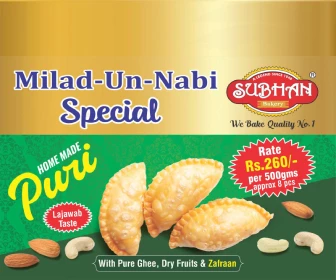 The founder-president of the Helpers of the Handicapped Kolhapur (HOHK – 1984), based in Maharashtra's Kolhapur town, Naseema Didi' as she is fondly called, has succeeded in the rehabilitation of more than 13,000 girls and boys afflicted by paraplegia and rendered service to tens of thousands of such physically challenged people in the past 35 years.
This was despite her own ambition to become an athlete that was quietly snuffed out when paraplegia sneaked into her life during her teens. Around 17, Naseema Hurzuk was left disabled. Paraplegia is a condition when both legs are partially or fully paralysed below the hip following disease or damage to the spinal cord in the thoracic or lumbar region of the back.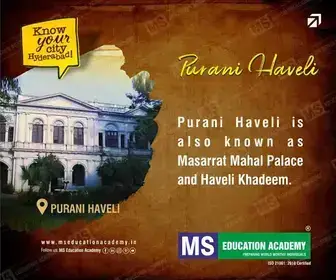 "I not only excelled in academics, but was a very social, enterprising, sportsgirl, and took part in cultural activities. But, one day, all my dreams of becoming an athlete were shattered," Naseema told IANS at her home in Sindhudurg.
Her life became one of misery and darkness, confined to her room, reduced to a recluse, with limited mobility possible, but only with help from the family or on a wheelchair.
"She felt ashamed of herself as she had to seek help for even going to toilet… She retreated into a shell, avoided people for nearly three years, and prayed daily to the Almighty to end her miserable life," said her younger brother, Aziz Hurzuk, recalling those dark days.
Six months later, another shock hit the family when their father expired suddenly.
It was around this time she came in contact with a local businessman, the late N.D. 'Babukaka' Diwan, himself a paraplegic, but living a full life, driving his own modified car and even travelling in India and abroad. The elderly Diwan was one of the founders of The Association of People with Disability (APD), based in Bengaluru.
"It was Babukaka who listened to me, counseled me, made me spit away the accumulated poisons in my mind and goaded me to do something for myself and for others like me," said a grateful Naseema.
Inspired by him, Naseema gradually emerged from her private hell, picked up the broken academic strands and graduated from Shivaji University Kolhapur (SUK). She acquired a job in the Central Excise & Customs but with dedication and hard work rose to the post of a deputy superintendent.
"At that time, I used to give away almost my entire salary to give all kinds of help to handicapped children. But it was never enough. I wanted to do something for the 'total rehabilitation' of any handicapped person to make them independent in life and retirement, but I was unsure of how to go about it," she reminisced.
Again here, with Babukaka's help, she founded the pang Punarvasan Sanstha in Kolhapur to help the handicapped, and took VRS from her permanent government job.
From an initial trickle, it virtually became a mecca for paraplegics who thronged there from all over the state and beyond, and she helped all.
In 1984, she decided to launch the Helpers of The Handicapped Kolhapur (HOHK), with the support of another handicapped woman, Rajani Karkare and the erstwhile royal scions of the Kagal kingdom, Vijayadevi Ghatge and her daughter-in-law Suhasinidevi Ghatge.
Since diagnosing paraplegia in early stages was crucial for the victim's well-being and stable future, they started with the motto of Catch-em Young, tackled the accompanying deep psychological and emotional problems that came with their handicap, and strove to make them independent on their own feet, said HOHK Trustee P.D. Deshpande.
"But, in such situations, both – total neglect or over-sympathy – can backfire and harm the morale of the afflicted personality. They must be made to realize their own inner strengths and potential to lead near-normal lives," advised another trustee, Manohar Deshbratar.
Starting in a modest way, after 35 long years, Naseema looks back with satisfaction at the HOHK's progress in easing the lives of the wheelchair-bound people who approached them for help.
"Today, we have Gharonda Hotel-cum-Rehab Centre built in 1996 for 110 paraplegic male and female college students, without barriers, and even a majority of the staffers are physically challenged," HOHK CEO Ayaz Sangrar explained.
The students are also given vocational skills like computers, cuisine, tailoring, embroidery and other trades, all the HOHK's works are carried out through donations from India and abroad.
There is Samarth Vidya Mandir, an unaided school for economically backward children with a capacity of nearly 600, comprising both normal and handicapped children, and a free hostel for the disabled students.
Three rooms are designated as 'Remote Education Rooms' with hi-tech facilities and teaches from Pune, Bengaluru, Mumbai and even USA teach different subjects via video-links, Sangrar added.
A building, originally leased from the Kolhapur Municipal Corporation for a hostel, has now become a workshop for handicapped school dropouts, manned by 10 physically-challenged staffers.
"They make calipers, tricycles, commodes, office and school furniture, etc to help them earn their bread and live a life of dignity. It is one of the three such units in the state which supplies aids and appliances to physically-challenged government employees in Maharashtra," said Sangrar.
The dream project of Naseema — Swapna Nagari (or Dream Town) — came up in 2000, on a river bank in Sindhudurg with a generous gift of 12 acres land by the Mangaonkar family.
"It was a barren land, surrounded by river on three sides, but with the help of various government and other organisations, we set up a cashewnut processing unit to generate some income. Around 50 disabled persons live there along with 100 other staffers," said Naseema.
Conferred with over seven dozen national and international honours at the hands of Presidents, Prime Ministers, ministers, chief ministers and dignitaries, Naseema continues to work in her down-to-earth, low-profile style among the less-privileged in society, and attributes all her achievements to her family, colleagues, staffers, supporters, many known and anonymous donors, etc.
During her travails on the wheelchair for the past 55 years, Naseema silently remembered her father's words: "Khudi ko kar buland itna, Ke har taqdeer se pehle; Khuda bande se khud poochhe — Bataa, teri raza kya hai" (Raise yourself to such heights, That God may himself ask — What's your wish).
(This feature is part of a positive-journalism campaign by IANS and the Frank Islam Foundation. Quaid Najmi can be contacted at q.najmi@ians.in)
Subscribe us on