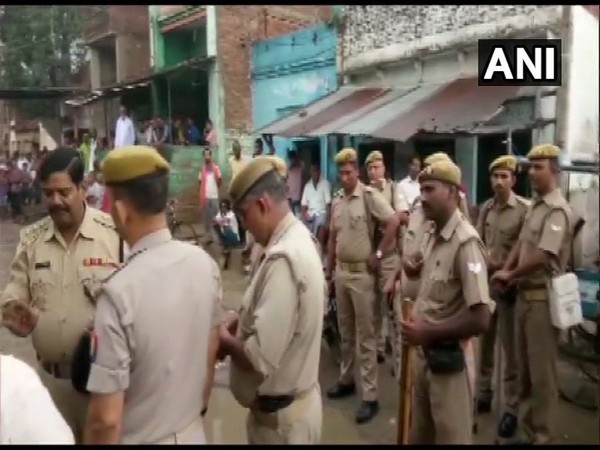 Varanasi: Khaliq Ansari was set ablaze by some miscreants on Sunday morning.
According to Inquilab, Zulfiqar Ansari, father of Khaliq Ansari told that they didn't have hostility against anyone. He wondered why an innocent child was tried to be killed. He told that FIR has been lodged against the unknown accused.
Mother of Khaliq Ansari, Sayeedunnisa told that Khaliq goes to walk every morning. He went to walk on Sunday as usual. When he didn't return after a long time the mother was worried. Father said don't worry he will return in 10 minutes. However, when he returned at 5:30 he told that there was burning sensation all over his body. He told that 4 masked men poured kerosene over his body and set him ablaze. Father rushed him to the hospital and the police was informed.
Father told that he is not getting satisfactory treatment. He demanded stringent punishment against the guilty.
The 15-year-old Muslim boy was set on fire by four people in Chandauli district when the boy refused to chant "Jai Shri Ram". With 60 per cent burns his condition is said to be critical. The teenager was set on fire when he refused to chant "Jai Shri Ram". He gave this statement on the hospital's camera. "I was walking on Dudhari Bridge when four men kidnapped me. Two of them tied my hand and third one started pouring kerosene. After which they set me on fire and ran away," he said.
He later said that he was being forced to chant "Jai Shri Ram". However, the police are treating this whole case as suspicious.
Subscribe us on