Biscuits and confectionery firm Parle Products Pvt Ltd on Tuesday said it may lay off almost 10,000 employees, a report in the Economic Times stated.
-Economic Slowdown-
A sharp drop in the sales of a leading biscuit maker means the company may have to slash production, which may result in layoffs of as many as 10,000 people, Parle Products category head Mayank Shah, said in a telephone interview to news agency Reuters'. likely to fire
"We have sought reduction in the Goods and Services Tax on biscuits priced at Rs 100 per kg or below, which are typically sold in packs of Rs 5 and below, but if the government does not provide that stimulus, then we have no choice but to let go of 8,000 to 10,000 people from our workforce across factories as slowing sales are severely impacting us," said Shah.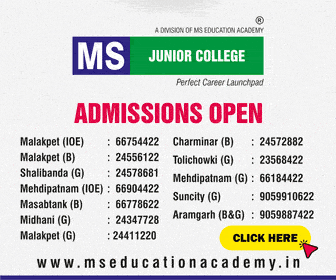 Turnover
Founded in 1929, Parle is the maker of popular brands such as Parle-G, Hide and Seek, Monaco, Milano biscuits and Mango Bite toffees.
Parle has a turnover of more than Rs 10,000 crore and employs about 100,000 people, including direct and contract workers across 10 company-owned facilities in addition to 125 third party manufacturing plants.
Heavy Toll On FMGC
Rural distress has taken a heavy toll on Fast-Moving Consumer Goods (FMCG) sales for the past few quarters. Companies like Hindustan Unilever and Nestle have reported weak growth owing to the slowdown in consumption.
The stressed rural sector, which comprises one-third of the company's market, is the key factor behind the company's tepid performance. The revival of the distressed agriculture sector would be a positive for the FMCG industry.
Announcing its latest quarterly results, ITC had said: "The FMCG-others segment delivered a resilient performance during the quarter amidst a marked slowdown in the FMCG industry across urban and rural markets."
The maker of Maggie noodles and coffee, Nestle India, said: "We are proud of our strong performances in Maggi, Kitkat and Munch among others. However, environment continues to be challenging with headwinds in commodity prices and softer demand conditions".
FMGC Not Alone
It is not only FMCG  industry that is likely to cut jobs due to the slowdown, the Indian auto industry has hit the rock bottom and is staring at a huge fall down.
In July, the figure fell to 30.9 per cent amid a raging fear of 100,000 job losses due to de-growth in the automobile and allied sectors.
The country's largest carmaker Maruti Suzuki India (MSI) recently fired over 3,000 temporary employees due to the ripple down effect of slumping automobile sales. 
Subscribe us on