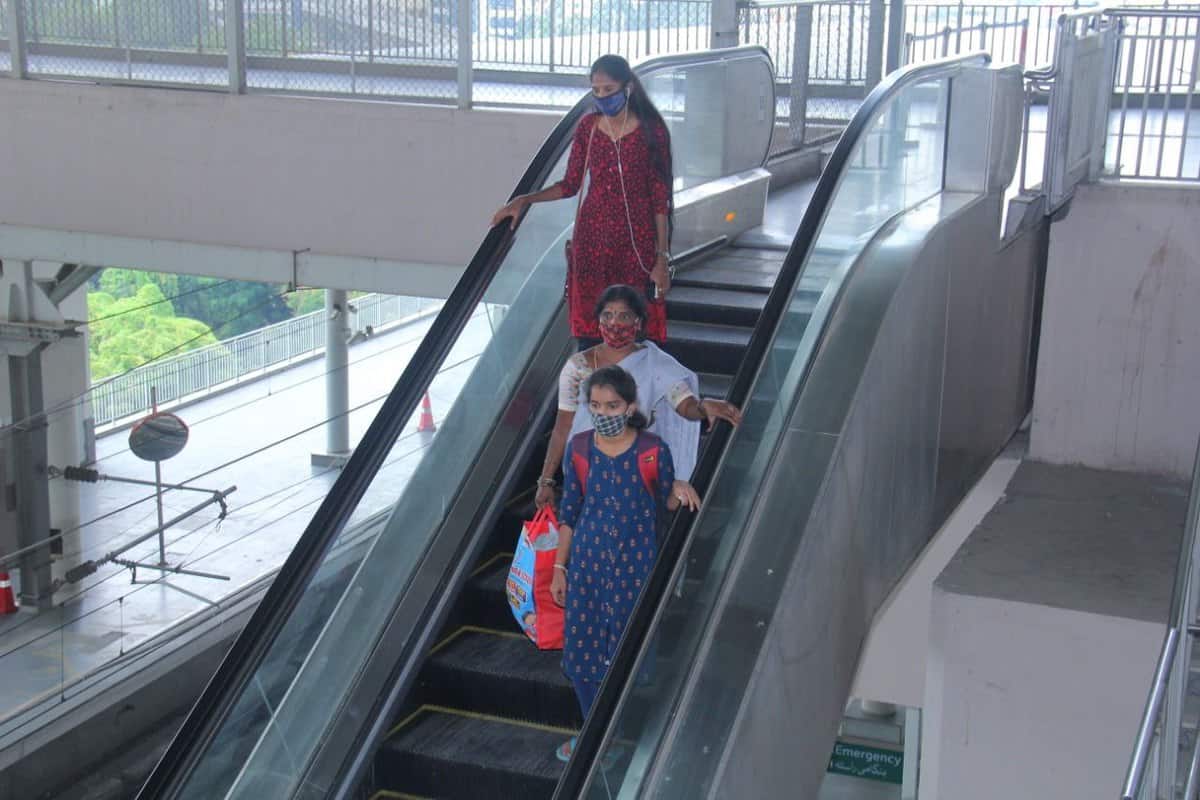 Hyderabad: As Hyderabad Metro train services have been resumed from Monday, on Corridor 1(Red line from Miyapur to LB Nagar) after a gap of about five and half months. 
Around 120 train trips were made on Monday from 7am to 12 noon & 4 to 9 pm on corridor 1 as against about 800 train trips on all corridors during pre COVID days. Around 19000 passengers traveled on Monday, which was on the expected lines.
The Passengers were following the safety measures, maintenance of physical distance and they mostly behaved responsibly while travelling.
The Hyderabad Metro Rail Limited will resume operations on Corridor 3 (Blue line from Nagole to Raidurg) from Tuesday with same timings and then rest all the corridors from 9 September from 7 am to 9 pm. Photos by Mohammed Hussain
Subscribe us on