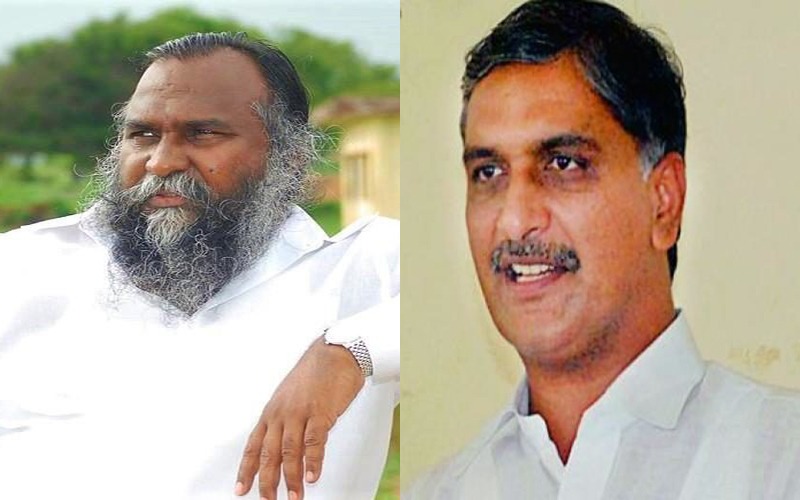 Hyderabad: There is neither permanent foe nor friend in politics. This was proved true when Congress MLA of Sangareddy Assembly Constituency, Mr. Jagga Reddy met TRS Finance Minister, Mr. T. Harish Rao in TS Assembly premises yesterday.
Of late, Mr. Jagga Reddy had issued harsh statements against Mr. Harish Rao and had blamed him for neglecting the development of his Constituency, Sangareddy.
Talks held for 30 minutes
The duo continued their talks for about 30 minutes. After the meeting, talking to newsmen, Mr. Jagga Reddy told that he negotiated with Mr. Harish Rao after 14 years for the sake of development of his Assembly Constituency. He further told that he appealed to Mr. KTR to extend his cooperation for the development of Sangareddy.
Mr. KTR was positive and assured him every possible help. The meeting of these two political opponents made the media persons wonderstruck. However, Mr. Jagga Reddy termed it as a meeting for the welfare of the area.
Subscribe us on