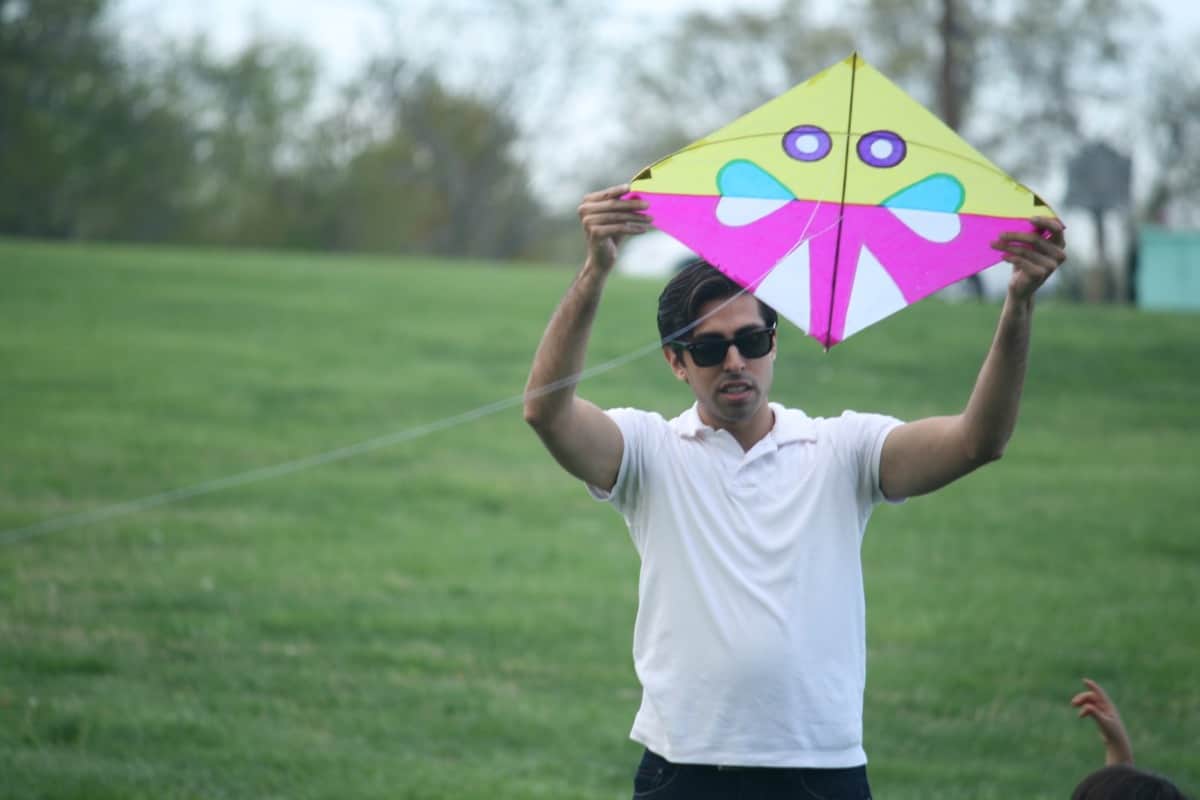 WASHINGTON: Sankranti Festival unites the Indian sub-continent like no other occasion does.
Come January people start desperately waiting for
Sankranti is known in Pakistan as the festival of Basant or Spring.
This is one occasion that unites the people cutting across religious and geographical boundaries. Now with the number of people from the Indian sub-continent increasing in the U.S., it is slowly becoming an American festival too. They too have begun to fly kites.
Shukoor Ahmed, a reader of siasat.com, has sent us a bunch of photographs where dozens of men, women and children flying kites with enthusiasm that has hardly been noticed earlier.
Says, he, "The sky was filled with kites of different colours and sizes. People no more call them kites; they are patangs.
"Irrespective of their age, faith or economic background people are joining the kite festival as never before. And they are loving it. Interestingly, the patangs have also taken to the skies of Washington. 
A group of my friends that included Nasir Jamil and Mazhar Mansoor from India and Pakistan founded the 'Patang Pirates' and the first get together was organized in 2011 at the Cherry BlossomKite Festival. 
Since then it became an annual fixture on the calendar.
Hundreds of avid kite flyers from the sub-continent are joined by Americans to participate in the fun with their own kite flying adventures.
"This year, I would say was the best so far."
Subscribe us on