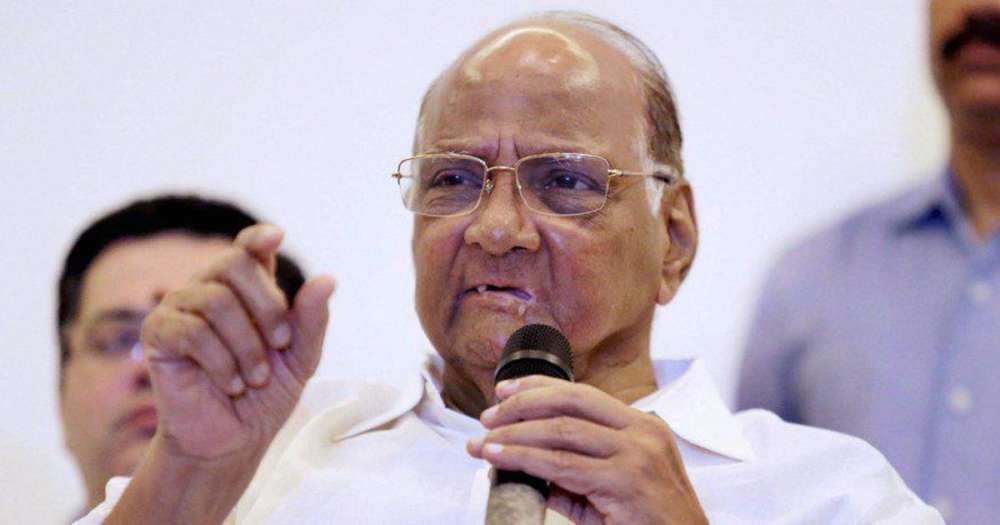 New Delhi: NCP supremo Sharad Pawar will be meeting Congress interim President Sonia Gandhi this weekend to firm up alliance talks with the Shiv Sena to form a government in Maharashtra, said sources.
Though the state has been placed under President's Rule but the three parties are keen to take forward the talks for the formation of new government in the state.
The meeting comes in the wake of both NCP and Congress forming sub committees to work out the common minimum programme on which the three parties have to agree. However the CMP will be finalised first between NCP and Congress, and then taken to Shiv Sena for final talks.
The meeting is likely to be held this weekend but dates are not decided yet as Pawar is going to Vidharba from Thursday onwards.
The Congress has given the green signal to the proposed alliance in the state with Sena chief Uddhav Thackeray talking to Sonia Gandhi for the second time since Monday.
First on Monday when Congress held a marathon meeting with its senior leaders to decide on the support to the Sena, the second on Tuesday night when Congress leaders led by Ahmed Patel met Uddhav in Mumbai.
The Congress wants Shiv Sena to agree on the CMP and then further negotiation will take place on the contours of the government.
The state Congress leadership of Maharashtra is keen to join the coalition. Congress MLAs are lodged in a Jaipur resort to prevent poaching.
The Shiv Sena made a formal approach to the Congress on Monday as Uddhav Thackeray solicited Sonia's support for forming the government.
A bit wary, the Congress-NCP combine has adopted a cautious approach by not jumping at the Sena's proposal, but decided to discuss its ramifications among themselves.
The Congress-NCP announced on Tuesday that they will first discuss the proposed alliance with the Sena in detail and then talk with the party on the possibility of forming a government with a CMP.
The Congress has not yet decided on how to be part of the government. The party is mulling outside support with speaker's post and chairman of the legislative council. But the state leaders want to participate in the government which will be on equal sharing of portfolios and corporations.
Subscribe us on