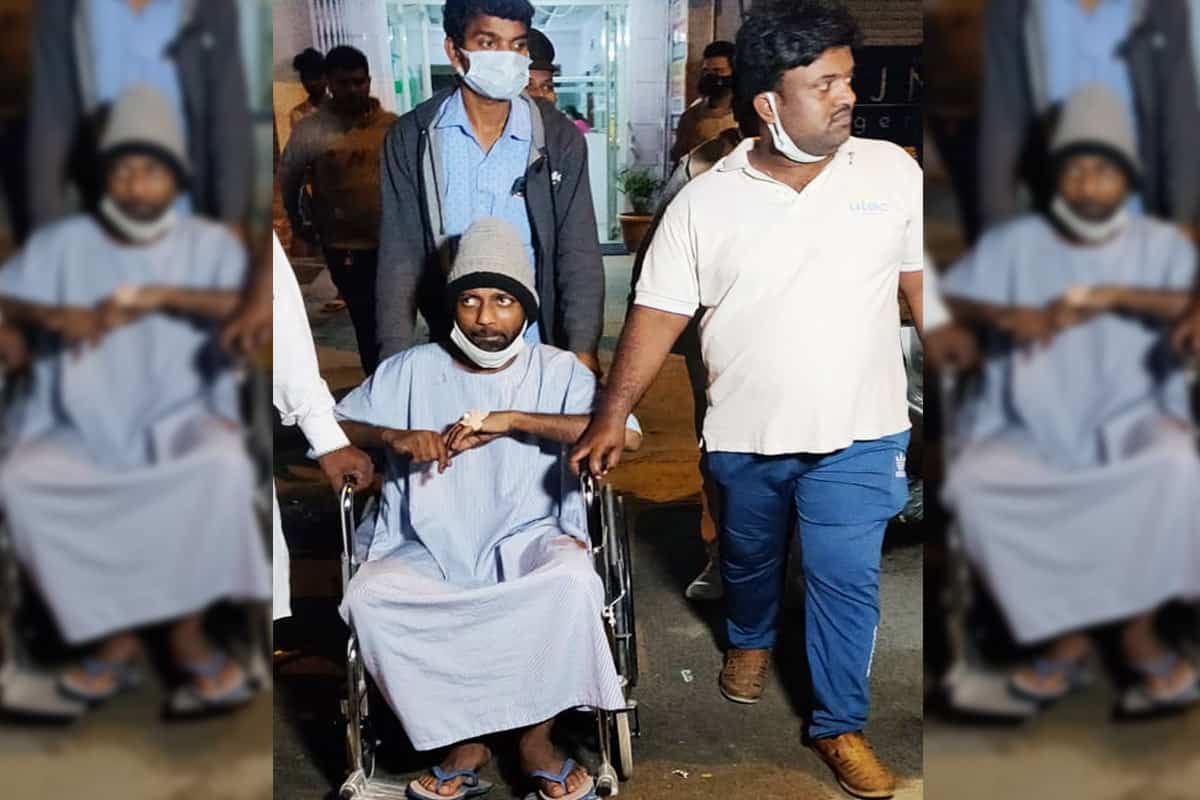 In a case of police brutality from Bengaluru, a Muslim was allegedly brutally beaten up by the city police during an interrogation.
The man, Tausif, was allegedly tortured for approximately three hours at the Batrayanapura Police Station by the sub-inspector of police, Harish.
As per the victim's video statement, which is now doing rounds on social media, he was tied and beaten up until he was black and blue, as the police intervened in a family matter and tried to interrogate him. Tausif was admitted to the hospital on Thursday after the incident and is unable to walk on his own.
"It was a family matter relating to money. My friend had filed a complaint which he later withdrew. Even then the police picked me up at 2 am at night and I was brutally beaten with a bat. Four police officers including a two-star officer, two police constables, and a crime officer, tortured me for hours," says Tausif as he narrates his ordeal in the video.
The sub-inspector of police Harish, also allegedly passed derogatory remarks against Tausif's religion and forcefully shaved his beard.
"They forcefully cut my long beard and when I asked for water they gave me a bottle of Urine instead. They kicked, trampled me, and also injured my private parts," says Tausif.
"I was not given a bed to sleep in but was asked to sleep near the toilets. They kicked me to wake me up and made me sweep the police station. When I denied complying with their demands, they slapped me and even hit me on my head," he adds.
Tausif's mother who was present at the hospital alongside him demanded justice for her son.
"They took away my son saying that he made some mistake. They cut off his beard and made him forcefully drink urine. I am appealing to you to bring justice to my son. Today they have targeted my son, tomorrow it will be your child. Is there no law in the country?" questioned the victim's devastated mother.
Tausif's case is reportedly the second incident of police brutality in Bengaluru recently after a 22-year-old man lost his arm after the police allegedly brutally thrashed him, hanging him upside down.
The case of Salman and Bengaluru police brutality
In October, Salman, a resident of Varthur in east Bengaluru, was picked up and illegally detained by the police for three days in a case of petty theft of car batteries. Salman who confessed to the crime was a victim of police brutality after he refused to admit to crimes he never committed.
Salman was allegedly picked up by police officers in plainclothes who arrived in a private vehicle. He was taken to the station and interrogated. After he led them to the plate he sold the stolen batteries they took him back to the station tortured him forcing him to confess to other crimes.
His pleas went unheard as they reportedly targetted one body part at a time.
Once he was released, he took a few painkillers assuming it was normal pain until his injury worsened and he had to visit a hospital. It was only then he was told that his infection had aggrieved to a length that they would have to amputate his hand.
Subscribe us on