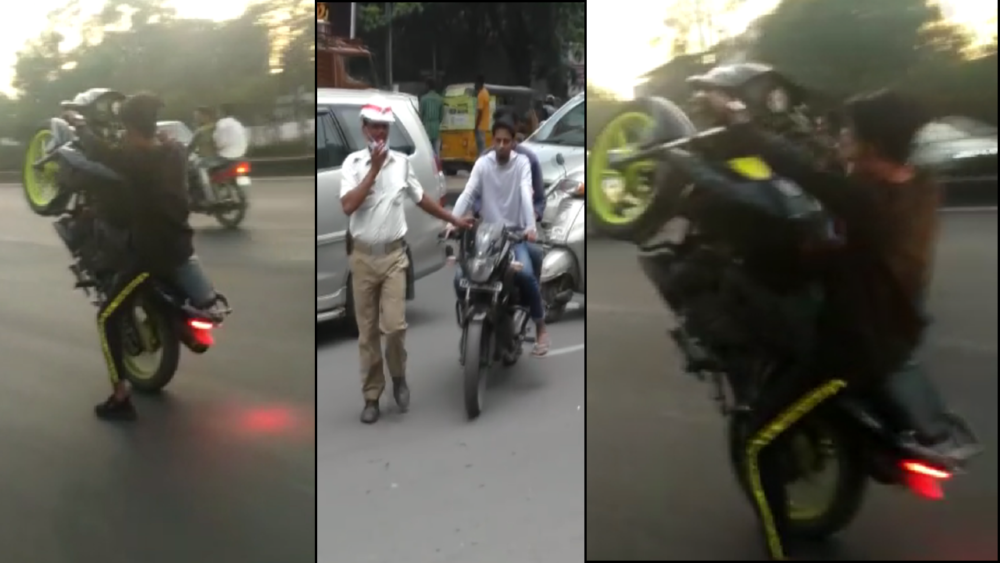 Siasat.com impact
Hyderabad: the issue of stunt riding in the Old City raised by siasat.com earlier this week has evoked a swift response from the Falaknuma police.
The Traffic Police Department said that it has launched a special drive against this menace following a report in siasat.com recently.
On June 17 siasat.com carried an article with the headline that "Stunt riding moves to other avenues in the city, endangers lives of riders, others." The article was carried along with a video on how the youngsters are daring out on the roads endangering their lives as well as that of others. The video went viral and the police officials responded by conducting special drives.
[highlight_text]Ch. Nagendar, Inspector of Traffic Police, Falaknuma said, "After noticing the stunt riding video we have launched a special drive for the last three days. These drivers were conducted between Santosh Nagar and Chandryangutta stretch. At the same time, the traffic police personnel have booked cases against 15 persons for rash driving. We have also taken action against triple ridings and minors driving motorbikes. There were also eight cases of driving without a license and two talking on cell phones while driving."[/highlight_text]
He reiterated that the stunt riders pose danger to other commuters as well.
The Inspector said that traffic police officials have requested the stunt riders not to put their lives and that of others in danger. If they are found involved in unlawful activities they would catch hold and penalize heavily.
Subscribe us on