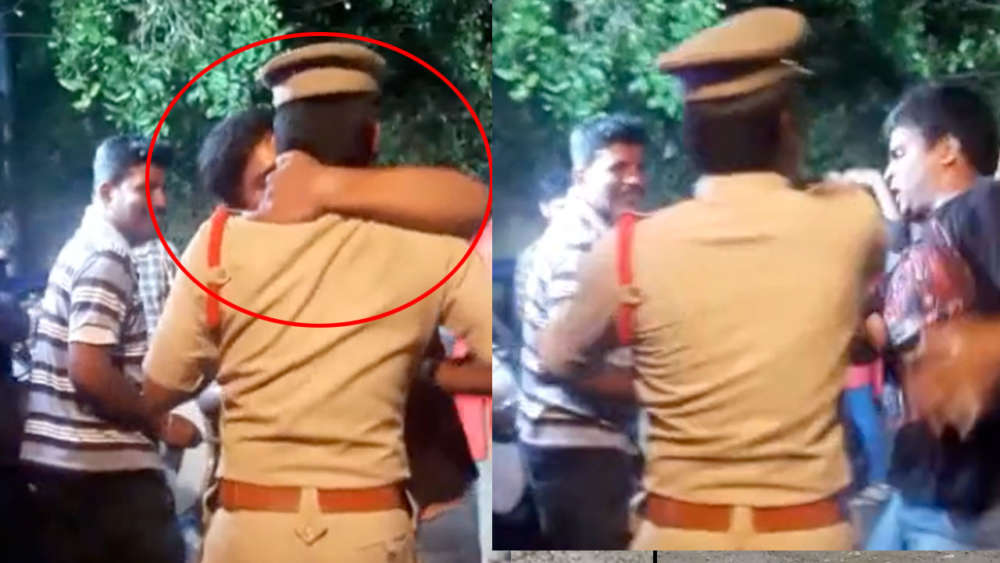 Hyderabad: Unlike in other states in the country, particularly in UP, Rajasthan, MP, and Maharashtra, the Telangana Police have set an example that while on duty they follow strictly official decorum and do not entertain any unlawful gestures from the public.

This exemplary behavior came to light during a Bonalu procession in Nallakunta on Sunday. K Mahendra, a sub-inspector, of police was posted on Bonalu procession duty when one of the revelers took him by surprise. The unnamed reveler who was dancing to the teen-taal beat grabbed the sub-inspector from behind and kissed him. Taken by surprise the police officer slapped the reveler and wrenched himself away from his clutch.
The reveler backed out but did not stop dancing.

The colleagues of Mahindra and the general public applauded the police officer for not succumbing to the unwanted incident. A video of the incident went viral on social media. It is enclosed here too.
Subscribe us on