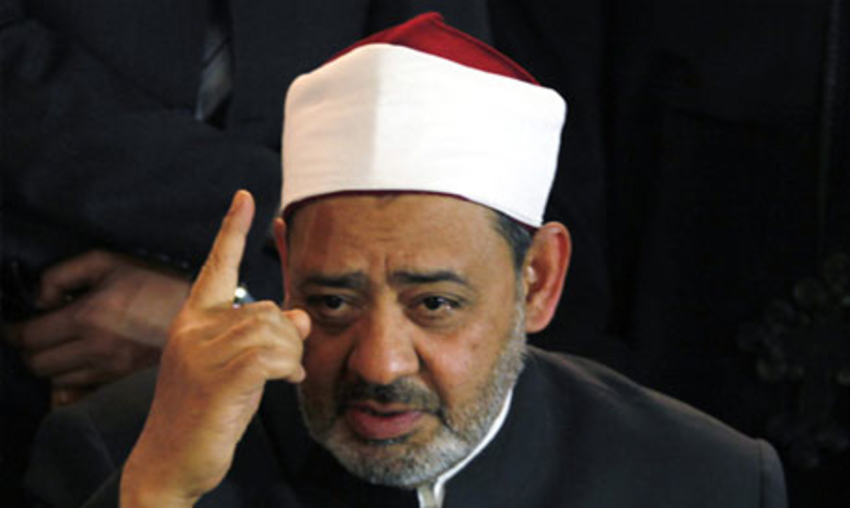 Egypt: Polygamy in Islam is permitted but people with no knowledge and understanding of the Quran are doing 'injustice' to women said, renowned Egyptian Imam.
Egypt's prominent Imam Sheikh Ahmed al-Tayeb who heads Al-Azhar mosque and university comment on Polygamy has triggered row now.
In one of his statements, he said the practice is the result of "a lack of understanding of the Quran and the tradition of the Prophet," RT reported.
"Those who say that marriage must be polygamous are all wrong," he said on the TV program adding that any Muslim man who desires multiple wives must obey certain conditions governing fairness, "if there is not fairness it is forbidden to have multiple wives," he said.
He also shed light on women's positions granted in Islam which are usually omitted completely.
Considered one of the highest authorities in Sunni Islamic thought, the Imam added:"Women represent half of society, if we don't care for them it's like we are walking on one foot only."
His comments have stirred up considerable controversy on social media with many applauding him for enlightening people while others stood strongly opposed to his comments.
The Grand Imam's comments were also welcomed by the Egyptian National Council for Women.
"The Muslim religion honors women, it brought justice and numerous rights which didn't exist before," said the Council's president Maya Morsi in expressing a "deep appreciation and thanks" to Imam Tayeb.
Subscribe us on