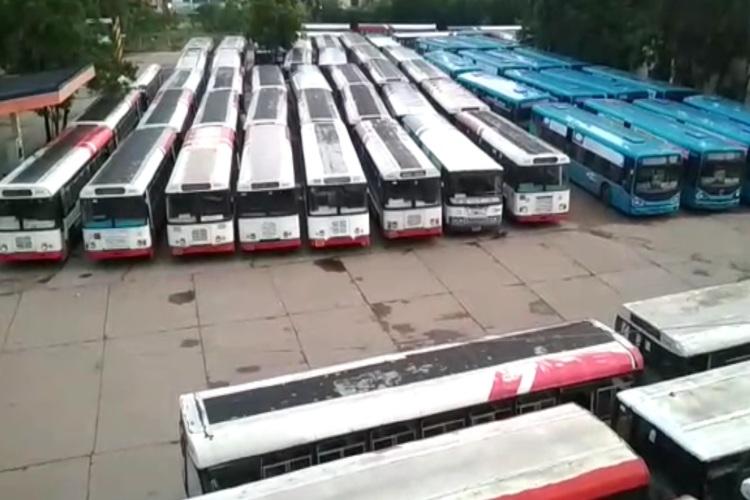 Hyderabad: President of Telangana Pradesh Congress Committee and former MP, Mr. Ponnam Prabhakar claimed that 'Gehrao' program was successful. Thousands attended the program.
Talking to media, Mr. Prabhakar claimed that the downfall of the TRS started. Attempts to crush protest will not become successful, he added.
All sections of society support TRS Strike however, KCR is adamant on his stand. He alleged that KCR is eying the assets of RTC.
He appealed to the employees of TRS to avoid taking any extreme steps.
Questioned the silence of Central Govt., he demanded the views of Mr. Kishan Reddy over the strike. He also condemned the silence of MIM. He alleged that TRS, BJP and MIM are friendly parties.
Subscribe us on