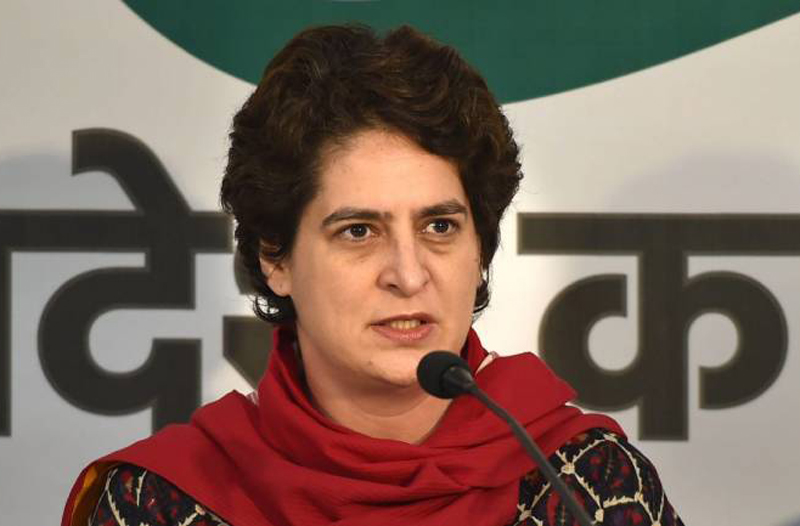 Mumbai: Maharashtra Congress protested strongly against the detention of AICC General Secretary Priyanka Gandhi by the Uttar Pradesh Police when she was proceeding to meet the victims of the Sonbhadra massacre, here on Friday.
Leading the vociferous demonstrations in south Mumbai, Maharashtra Congress President Balasaheb Thorat and other leaders demanded to know whether "it is a crime" to meet and console the kin of those killed in the caste riots which rocked Sonbhadra on Wednesday in which at least 10 people were gunned down.
"Instead of going after the perpetrators of the heinous caste violence, the UP government is misusing its power by detaining the opposition leaders. This is because they are 'scared' of Priyanka Gandhi," Thorat said.
He termed Priyanka Gandhi's detention as "totally illegal" and "high-handedness" of the UP Chief Minister Yogi Adityanath's government which has failed to curb such blatant violence in the state and was busy targeting opposition leaders.
Later, hundreds of Congress activists and top leaders burnt effigies of the UP CM and raised slogans condemning the 'autocratic actions of his government' on Priyanka Gandhi.
Subscribe us on