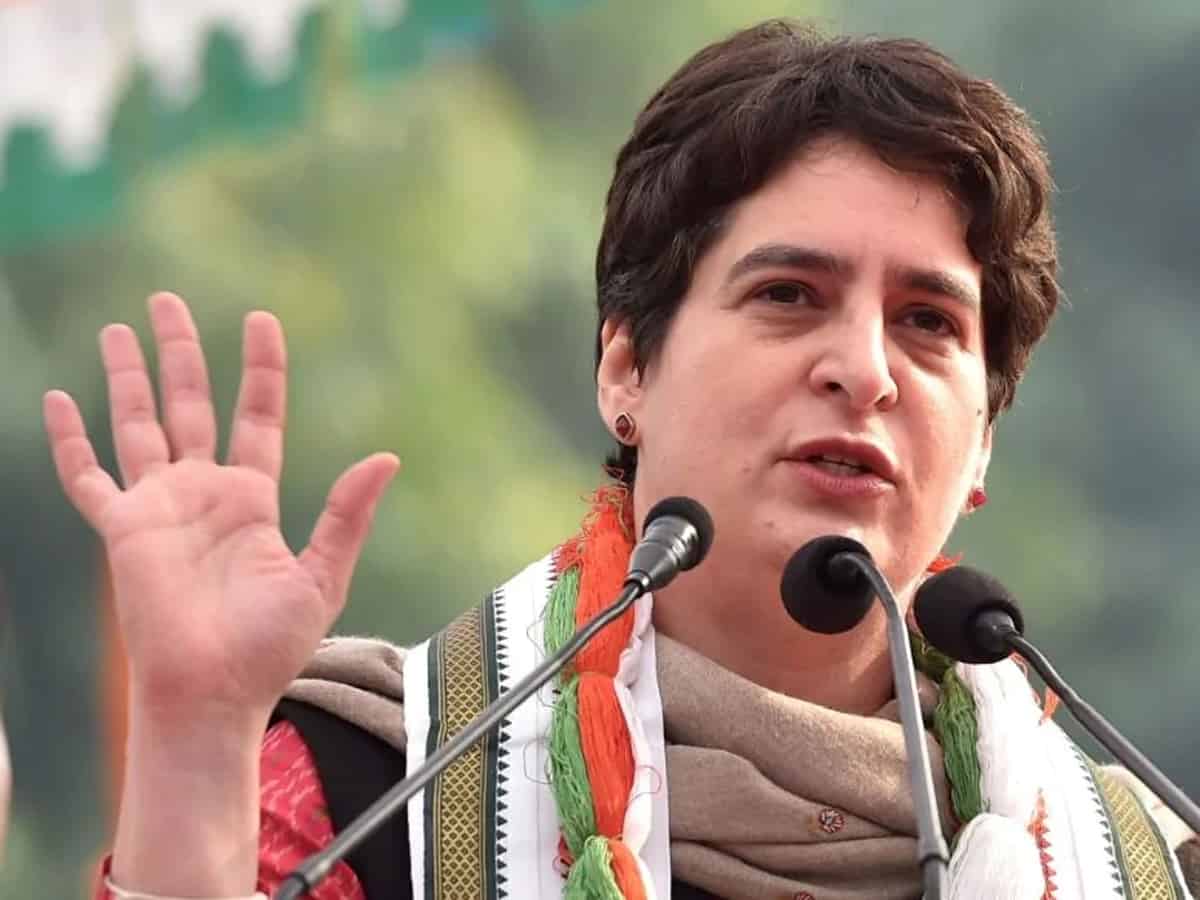 New Delhi: Congress General Secretary Priyanka Gandhi Vadra on Saturday flayed the BJP over the appointment of the prime accused in the murder of a police Inspector in 2018, saying such actions will "boost the confidence of criminals".
Her statement comes after the appointment of Shikhar Agarwal — accused in the killing of Uttar Pradesh Police Inspector Subodh Kumar Singh in December 2018 during mob violence in Bulandshahr — as General Secretary of Pradhan Mantri Jan Kalyankari Yogi Jagrukta Abhiyan.
Priyanka tweeted: "Listen to the statement of the wife of Subodh Singh who died while performing his duty. According to reports, the accused in his murder has been given a rank by the BJP. The questions of Inspector's wife are completely genuine. In this way, criminals will be encouraged."
The Congress leader also attached a video clip of Singh's wife Rajani Singh, who raised questions over the appointment of Agarwal.
According to a letter dated July 14 circulated on the social media, Agarwal was appointed to the organisation that reportedly publicise central government schemes across the country and claims top BJP leaders as its mentors.
In a widely circulated photograph, Bulandshahr BJP President Anil Sisodia can be seen handing out a certificate to Agarwal, a former chief of local BJP youth wing.
Agarwal is currently out on bail in the murder case.
Singh was attacked by around 400 people when he went to restore peace in the area after violence erupted over rumours of illegal cow slaughter.
Earlier in the day, Priyanka Gandhi, in charge of party affairs in eastern Uttar Pradesh, targeted the state government over "rapid rise in Covid-19 cases" and alleged that the pandemic had taken a "gigantic form" as the Yogi Adityanath dispensation did not pay attention to key containment measures such as testing and contact tracing.
In a tweet, she said, "Despite almost three months of lockdown and all claims of the UP government, coronavirus cases have increased sharply in 25 districts of UP in July."
In another tweet, she said: "There has been a jump of 200 per cent in Covid-19 cases in three districts of UP, 400 per cent in three districts, and above 1,000 per cent in one district.
"According to media reports, 70 per cent of the COVID-infected people in Prayagraj died within 48 hours of testing positive," she said.
"We were afraid of this and, therefore, at the beginning itself, we had written a letter to the Chief Minister and given constructive suggestions in this context and also raised the issue of maximum testing," she said.
The disease has taken this "gigantic form" because of the lack of attention to testing, delay in giving reports, juggling of data and not doing contact tracing properly, the Congress leader alleged.
Subscribe us on