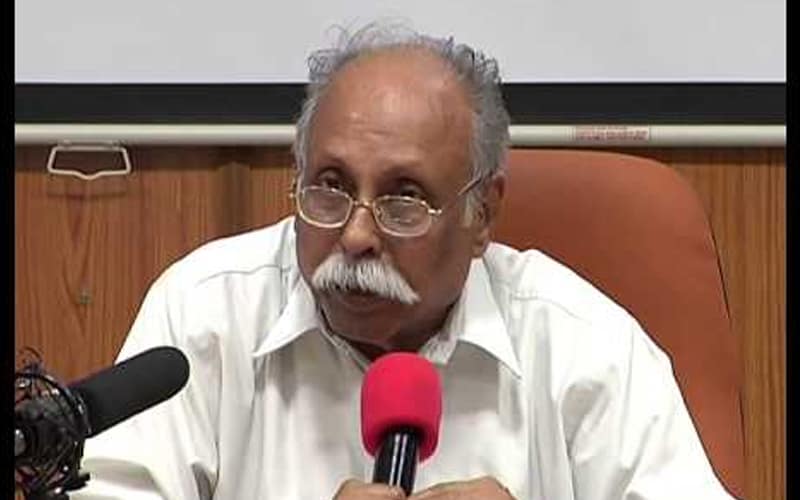 NEW DELHI: Former Union Secretary PS Krishnan passed away at the ripe age of 86 in New Delhi on Sunday while undergoing treatment for age-related health complications.
Champion of oppressed
The former Member-Secretary of the National Commission for Backward Classes (NCBC) dedicating his life towards helping the less privileged and exploited sections of the society.
Even after his retirement as a bureaucrat, he relentlessly worked for the advancement and empowerment of the Dalits, Adivasis, minorities and other oppressed communities.
Muslim reservations
Krishnan, who was known as an outstanding champion to played a prominent role in the design of Muslim reservations during the late YS Rajasekhar Reddy's regime in 2008-09.
His "Report on Identification of Socially and Educationally Backward Classes in the Muslim Community of Andhra Pradesh," June 2007, which was the basis for allowing the four per cent reservation in jobs and education for identified B.Cs among Muslims in the State.
Former minister Md Ali Shabbir while speaking to The New Indian Express said, "Till now, 25 lakh Muslim students have benefited by reservations which became possible because of his authentic report on the socio-economic status of the community."
"Krishnan studied the socio-economic and educational status of the Muslim community and came up with a comprehensive report, he said. Muslims will remember him forever for his service to them," said Shabbir.
Rejected caste hierarchy
Born in Thiruvananthapuram to an upper-caste Hindu family, the fearless fighter Krishnan rejected the caste hierarchy in its entirety and worked tirelessly for the downtrodden.
Kalpana Kannabiran who was associated with him speaking to ENS said that the 1956 batch IAS officer, who served in Andhra Pradesh is an inspiration.
"He is the architect of the SC and ST Atrocities (Prevention) Act. He drafted the bill after holding hearings in different parts of the country."
"Even today the report is an authentic document on the socio-economic status of Muslims," says Kalpana, the Director of Council for Social Development.
Subscribe us on